This post may contain affiliate links. Please read our disclosure policy.
Summertime means cookouts, and Memorial Day is the unofficial kickoff to the grilling season. This year, why not mix things up a bit and try some new recipes? I've put together a list of 55 Memorial day food ideas that will make your BBQ rock. From appetizers to desserts, I've got you covered! So fire up the grill and get cooking!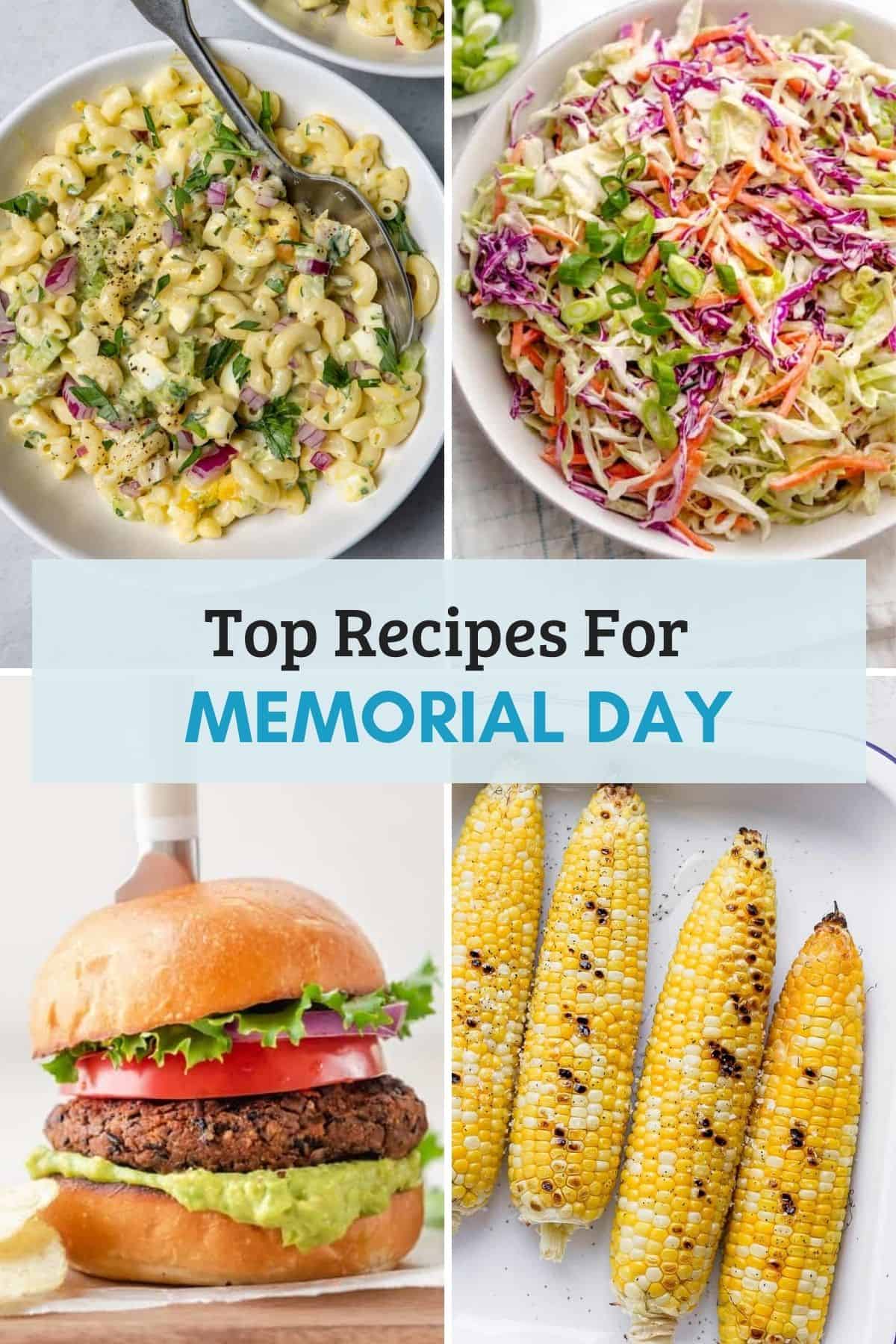 When I think of Memorial day recipes, the first thing that comes to mind is bbq and burgers. A table set with a spread of pasta salads, potato salads, and grilled meats is always a winner in my book. And, of course, no cookout is complete without a few patriotic desserts!
WHat is Memorial Day?
If you live outside the United States, you may not be familiar with the holiday, but Memorial Day is a federal holiday in the US that commemorates the men and women who have died while serving in the armed forces. It is observed on the last Monday of May, and many people use it as an opportunity to take a long weekend trip or get together with family and friends.
Food is often the center of any gathering, and Memorial Day is no exception. The end of May tends to be warm and sunny and just perfect for firing up the grill!
tips for making memorial day foods
Start with good quality ingredients. This is especially important for things like burgers and hot dogs, which can be easily overcooked.
If you're grilling for a crowd, make sure to have everything prepped ahead of time, so you're not running around like a chicken with your head cut off when everyone starts to arrive.
Plan your menu in advance. This will help you make sure you have everything you need and also avoid any last-minute scrambling.
Pick some make-ahead recipes. This will help you enjoy the party instead of being stuck in the kitchen all day!
Ask friends and family members to bring a dish. This is a great way to lighten your load and also get some new ideas.
how to plan a memorial day menu
When it comes to planning a Memorial Day menu, the sky's the limit! If you're having a big party or get-together, you may want to go all out with a full spread of appetizers, main dishes, sides, and desserts. If you're keeping things on the smaller side, a few simple recipes will do the trick. No matter what you choose to make, remember, that good quality ingredients are key!
Here are some of my favorite Memorial day food ideas:
best Memorial Day recipes
If you're looking for some great recipes to try this Memorial Day, look no further! Here are 55 of the best Memorial Day recipes we could find. From sides to desserts, we've got you covered. So fire up the grill and get cooking!
burger recipes perfect for memorial day
memorial day side dishes
memorial day salad ideas
memorial day bbq ideas
memorial day dessert ideas
other memorial day Food Ideas
HOW TO keep food warm
Oven: As long as you're not cooking anything in the oven, you can set it to 200°F and store dishes in there to keep them warm.
Aluminum Foil: If your oven is not free, you can simply use aluminum foil, which has reflective properties that protects the food from light and oxygen. The foil reflects the thermal energy back to the food which maintains the moisture, flavor, and texture.
Crock Pots and Instant Pots: Think of recipes that can be made in your crock pot or instant pot that will keep warm during the party. You can even use them to keep foods warm even if you don't cook in them.
Insulated coolers: You can use a cooler to keep food hot as well as cold. The insulation technology that keeps out the heat to maintain cold foods also works to trap heat in and keep food hot for hours at a time. You can even line the cooler with aluminum foil for even better results.
HOW TO store all the leftovers
If you're like me, you always end up with leftovers after any big gathering. And while I'm not complaining (leftovers are the best!), it can be tricky to know how to store all of them. Here are a few tips:
Make sure everything is cooled completely before storing.
Label everything with the name and date. This will help you keep track of what's what and also ensure that nothing gets lost in the back of the fridge.
Use plastic containers or freezer bags. This will help keep your food fresh and prevent it from drying out.
If you have any perishable items (like meat or dairy), make sure to store them in the fridge.
frequently asked questions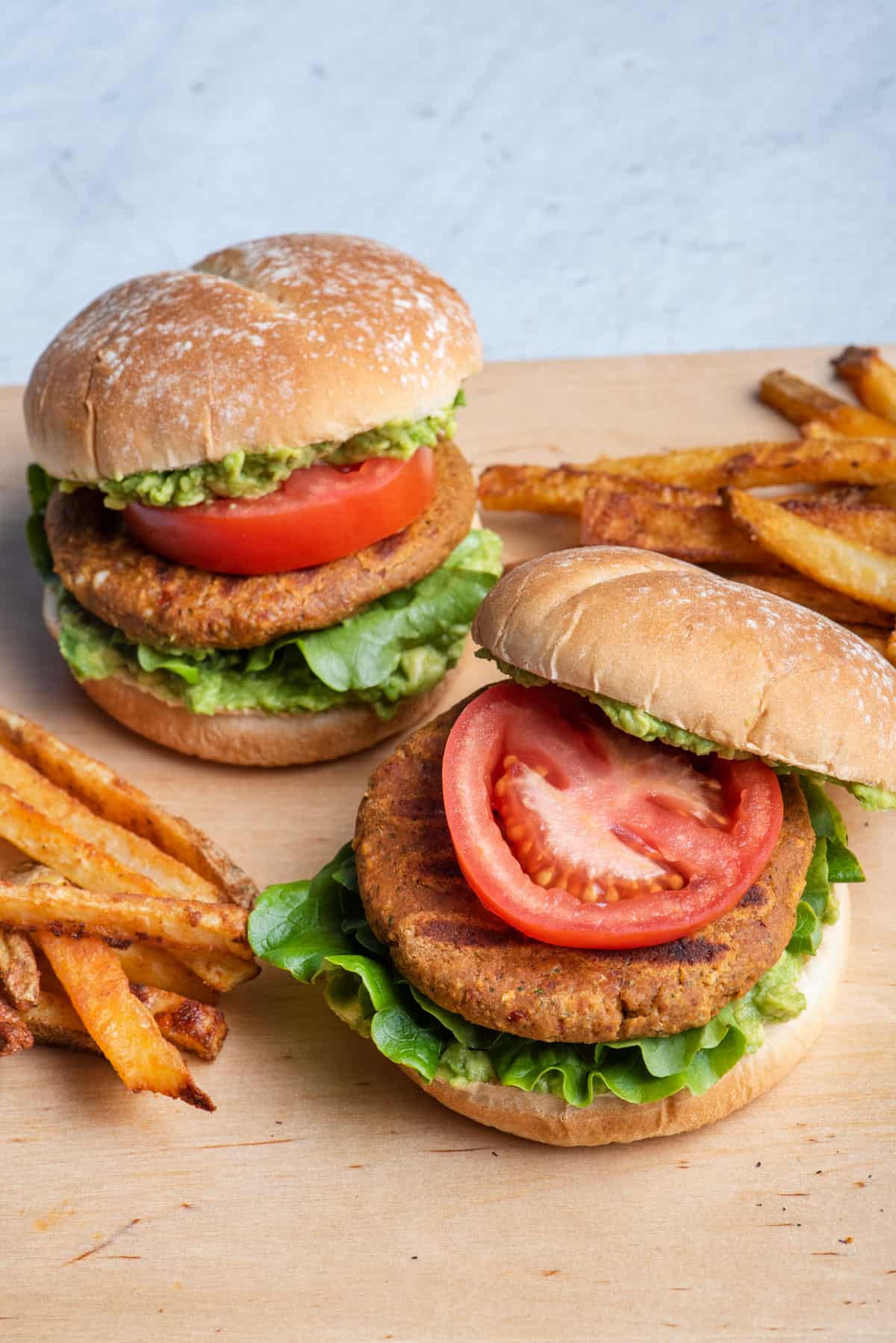 Memorial Day is a time to come together and celebrate those who have given their lives for our country. It's also a great opportunity to enjoy some delicious food with family and friends. We've provided some tips for planning your menu, as well as some of our favorite Memorial day recipes. Let me know in the comments below what your favorite Memorial day food is!
Thanks for reading! I hope you have a great holiday weekend. 🙂
full list of recipes
Check out the picture cards for all the recipes listed above. You can click on any of the recipes cards to take you directly to those recipes.
For more similar roundup of recipes, be sure to check out: Fourth of July Recipes,Salad Recipes, No-Bake Desserts, and Summer Recipes.
If you found this recipe roundup for for Memorial Day Recipes helpful or if you try any recipe on Feel Good Foodie, then don't forget to rate the recipes! It helps others who are thinking of trying out this tutorial and we would love to hear about your experience. And if you snapped some shots, share it on Instagram so we can repost on Stories!