This post may contain affiliate links. Please read our disclosure policy.
Get organized with your breakfasts, lunches and dinners with these easy meal prep recipes. Whether you want to stay on top of health goals or want to spend less time in the kitchen, meal prep is the key to succeeding! Check out all our top tips and favorite meal prep recipes!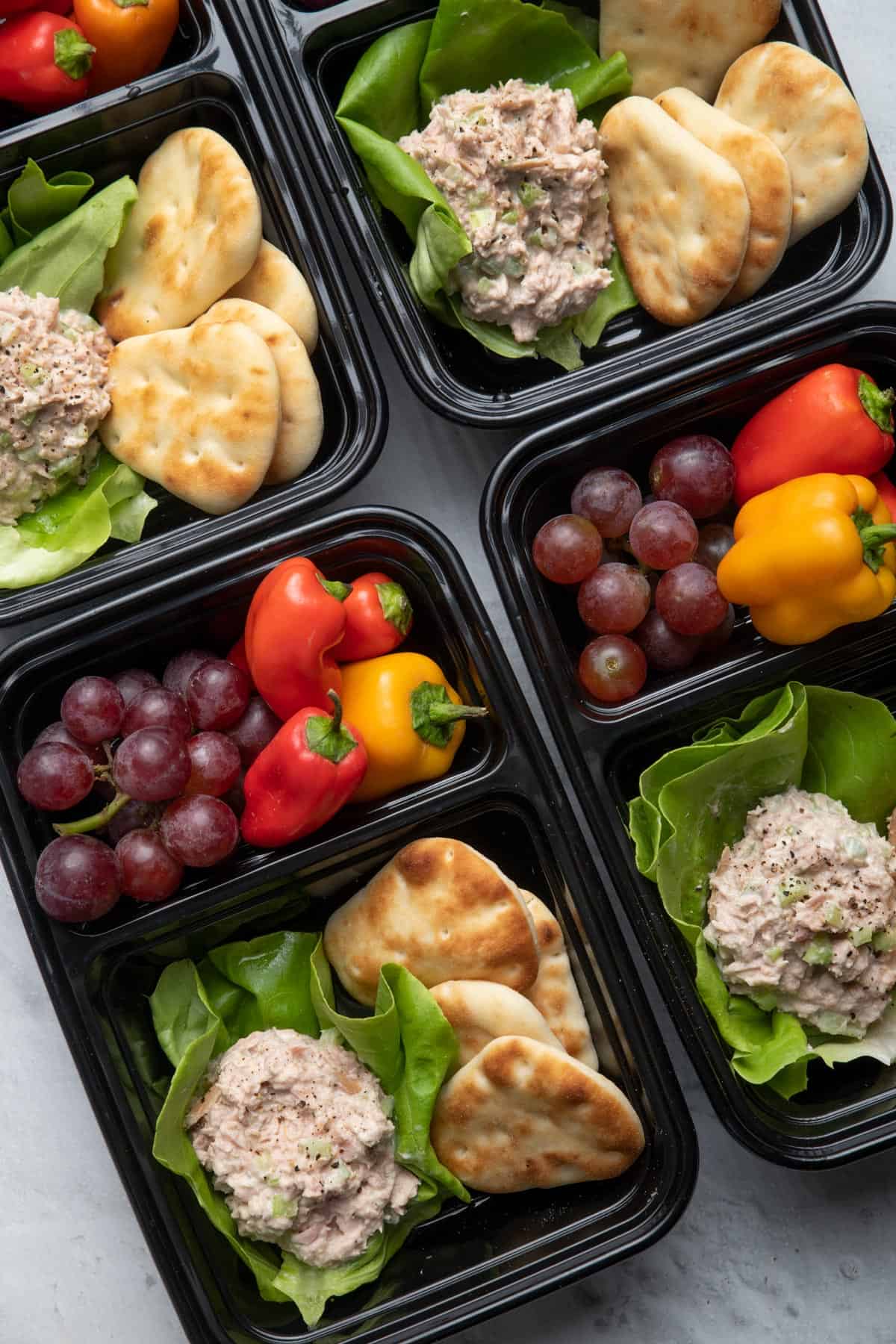 If you don't look forward to meal times and are always asking yourself "what should I make for dinner tonight", then meal prepping could be the answer you've been looking for!
Whether you are on a specific diet, have a picky family to feed or simply want to know what you are going to be eating for dinner, then learning how to effectively and consistently meal prep is key.
These meal prep recipes can help you eat healthier, because you always know that there is something waiting for you, and shopping is way less stressful because you know exactly what you need to pick up. No more last minute runs to the store to grab those ingredients you forgot to buy!
You're going to love these easy meal prep recipes will take the stress out of your daily meals, and most importantly, they are all delicious!
Tips for meal prepping
Pick a good variety of meals. Food boredom is real, so don't feel like you are going to set stuck eating the same meals day in day out. Pick out around 20 meals (breakfasts, lunches and dinners) that you like and keep rotating them around so that you have some variety.
Make a calendar. Make a monthly menu for yourself for breakfasts, lunches and dinners. When you have everything written down, you can easily see where leftovers can be used. To help with budgeting, it's often good to make a double batch of a meal and enjoy it later in the week or enjoy for lighter lunches over a couple of days.
Make a shopping list. The key to successful meal planning is to prep ahead so that you always know what you are picking up from the store so you have everything to hand.
Buy a mix of fresh and frozen produce. It's great to include fresh foods in your diet, but frozen is still great quality and it's much more convenient and often more budget friendly. Stock up your freezer with frozen veggies, fruits and meats so that you don't have to worry about using them up quickly.
Choose a day to cook up your food. Choose one day a week to cook up the majority of your meals for the week. Batch cook recipes and portion them out so that all you have to do is grab and reheat them for an easy dinner.
Choose some freezer friendly meals. The freezer is your friend! Soups, chilis, stews, pies and so much more, are great for freezer meals. Make up big batches to freeze to enjoy over the weeks. Just make a note to defrost them so they are ready to heat up.
10 meal prep recipes
More Kitchen Guides
If you try any of these Meal Prep Recipes or any other recipe on Feel Good Foodie, leave a comment below! We would love to hear about your experience making the recipes. And if you snapped some shots of it, share it on Instagram so we can repost on my stories!