"Eat Breakfast like a king, lunch like a prince, and dinner like a pauper."  Keep reading to find out why and how to eat breakfast every day!
I hope these 12 Everyday Breakfast Ideas inspire you to eat breakfast every day! "Eat Breakfast like a king, lunch like a prince, and dinner like a pauper." This is an old adage that is especially true in this day and age. But with our busy lifestyles, it can be hard to stick to it. Keep reading to find out why and how to do it successfully!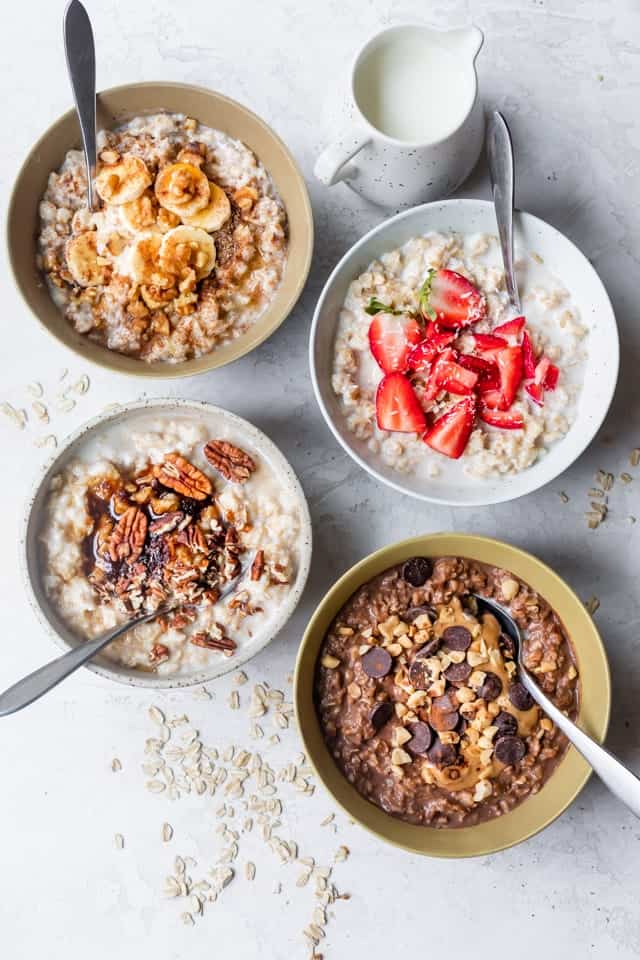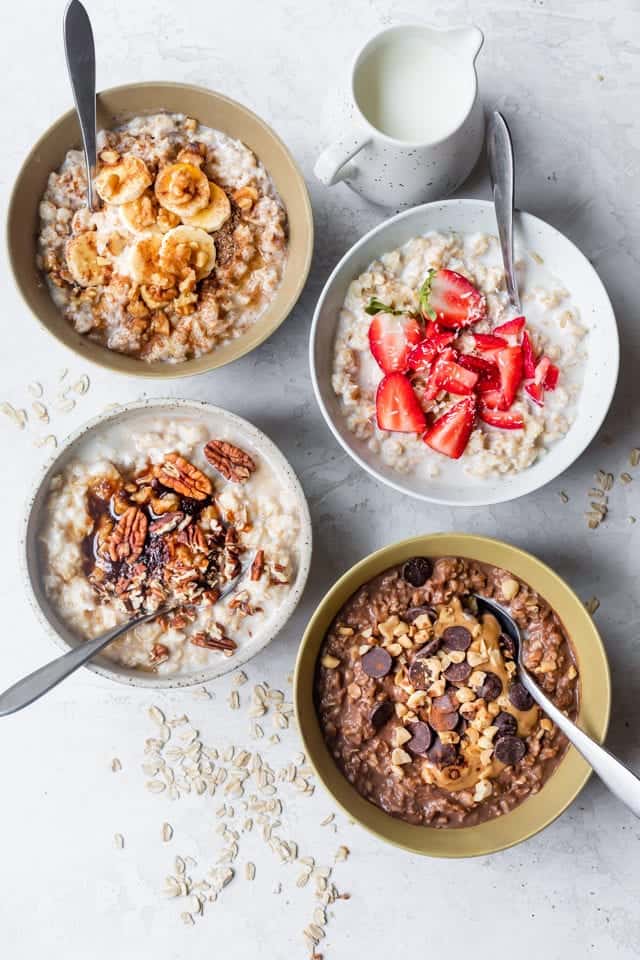 Discover the best options to eat for breakfast each morning with these 12 Everyday Breakfast Ideas. Feel energized at start to the day with these easy and healthy recipes. If you are always asking 'what should I eat for breakfast?', you are in the right place! From quick breakfast ideas to weekend treats – it's all here.
Consuming calories in the morning helps boost your metabolism. Our bodies have a sort of emergency shut-off. When we "fast" or abstain from food for a length of time, our system starts to hoard the sugar we last consumed, turning it into fat and making it harder to burn off.
You need to let your body know every morning that food is available; you need to tell your body to burn, burn, burn! This habit will keep BMI (mass body index) in check for the whole family, which is important to our overall health.
Tips for a good breakfast routine
Get up 10 mins earlier – adjusting your morning schedule ever so slightly is an easy way to give you time in the kitchen for a quick breakfast.
Add protein to your breakfasts – Protein is important because it helps to keep you satisfied, and mentally alert.
Start small – A good breakfast does not have to be a giant buffet! Ease into your breakfast routine with smaller portions, like protein shakes or fruit bowl. Keeping you satisfied without overwhelming you.
Break up your breakfast – This is great if your mornings are a bit of a hustle! You can sip a protein shake on the go, or have you eggs first then save your fruit for when you hit the office or after the school run!
Make ahead breakfasts – Having breakfasts ready to grab in the morning makes likfe so much easier. You freeze breakfast burritos or whole grain pancakes ahead of time, make a batch of soul-warming overnight oats, whip up energy packed breakfast bars.
Easy Breakfast Ideas
If you and your family are not yet in the habit of eating a healthy breakfast before rushing out the door, the first trick piggy backs off our last blog discussion, Tips for Making Mealtime Easy, Quick and Delicious. You can apply all of those principles to make sure you eat breakfast every day!
We've got loads of breakfast ideas to get that are perfect for busy families like these:
Switch that bread in your toaster to sweet potato slices and try this Sweet Potato Toast with Fried Eggs – it's a low carb, low calorie, tasty breakfast!
Hands-free yummy Baked Steel Cut Oatmeal prepared in the oven – perfect for entertaining guests at breakfast or meal prepping breakfast for the week!
Total Time:
1
hour
5
minutes
This Apple Cinnamon Oatmeal Cups recipe is a cross between baked oatmeal & muffins. It's made with simple vegan ingredients & makes for a healthy breakfast!
Quick Breakfast Ideas
We've all been there, you've woken up late and have no time to make a healthy breakfast. That's why I love smoothies! They take minutes to make and you can stuff them full of healthy ingredients. Try these smoothie recipes when you only have 5 minutes!
A refreshing sweet and Mango Smoothie with a secret vegetable ingredient to give you a taste of the tropics and an energy boost!
This Green Smoothie is a nutritional powerhouse filled with spinach, avocado, pineapple, chia seeds and almond milk to help give more energy!
This Superfood Smoothie gets its name from being loaded with FIVE nutrient-rich superfoods that can have a positive affect on your health – easy to whip up!
Special Weekend Breakfast Ideas
We rarely have time for a large, hot breakfast on our busy weekday mornings. So when the weekend rolls around, I like to make my family's favorites. They keep us going while we run errands or attend the weekend social events which sometimes result in a late lunch.
Our big breakfast helps us to reunite after a busy week and get our weekend off to a great start!
These big breakfasts usually include some of our more indulgent favorites like:
Strawberry Stuffed French Toast is a fun breakfast or brunch idea for Valentine's Day made with brioche bread, cream cheese and strawberries!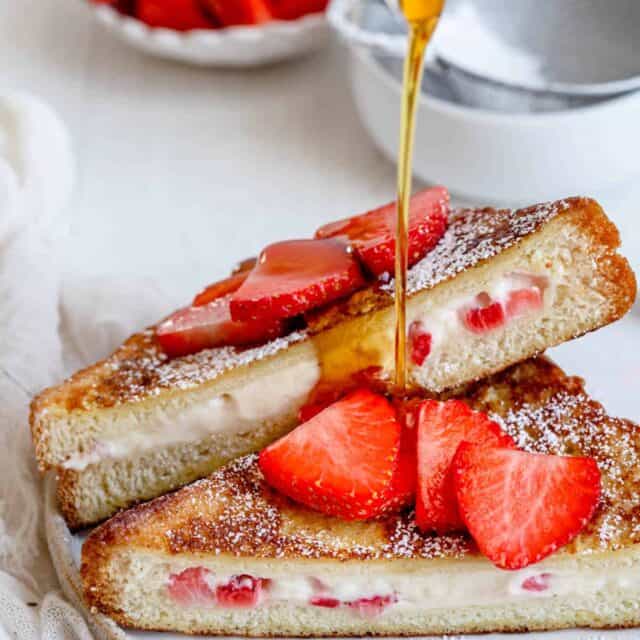 This recipe for easy-to-follow Cranberry Lemon Whole Wheat Muffins is perfect for last minute holiday guests. The muffins have a zesty tangy flavor and a moist delicious texture.
How to Cook Perfectly Poached Eggs in with three simple tools: you'll need simply a pin, a timer and 10 seconds. You'll get flawless poached eggs every time
More easy breakfast ideas
More recipe roundups to check out:
If you have tried any of these Everyday Breakfast Ideas or any other recipe on FeelGoodFoodie, leave me a comment below! I would love to hear about your experience making the recipes. And if you snapped some shots of it, share it with me on Instagram so I can repost on my stories!