This post may contain affiliate links. Please read our disclosure policy.
Get inspired to eat breakfast every day with all these ideas to start your day! With our busy lifestyles, it can be hard to stick to eating breakfast daily. Keep reading to find out why and how to do it successfully.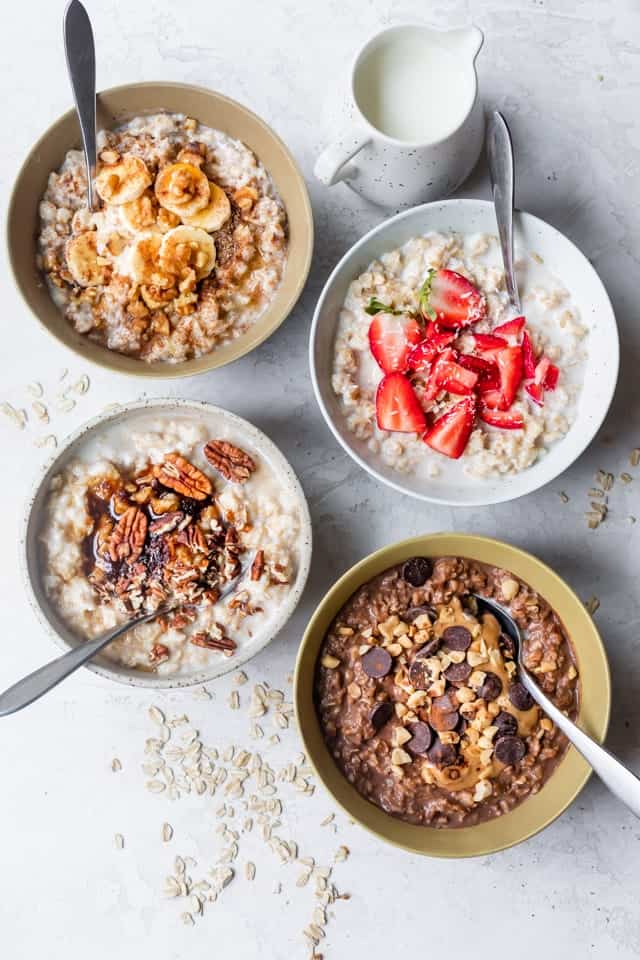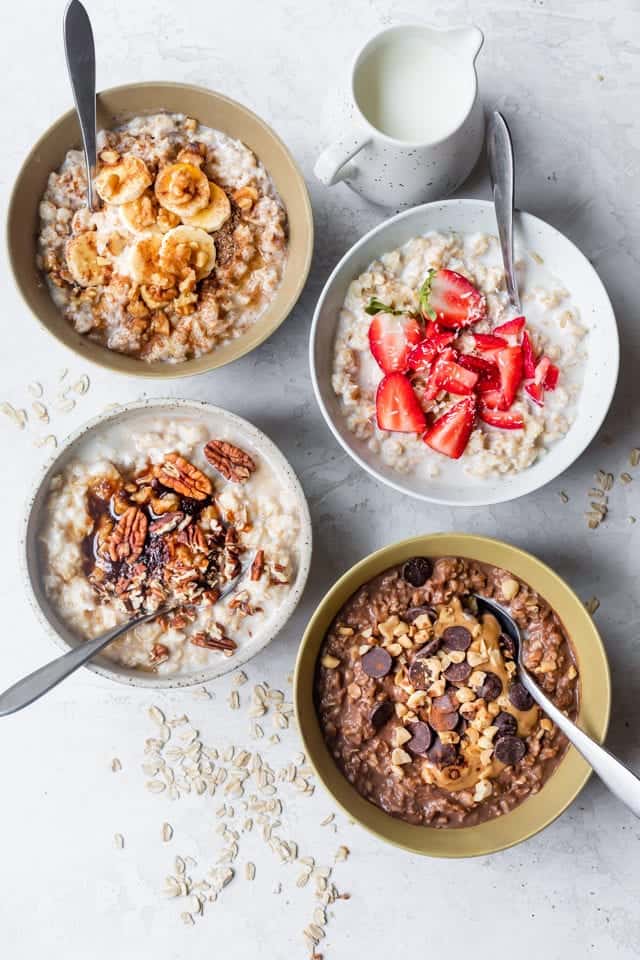 Discover the best options to eat for breakfast each morning with these everyday breakfast ideas. Feel energized at the start to the day with these easy and healthy recipes. If you are always asking 'what should I eat for breakfast?', you are in the right place! From quick breakfast ideas to weekend treats – it's all here.
Consuming calories in the morning helps boost your metabolism. Our bodies have a sort of emergency shut-off. When we "fast" or abstain from food for a length of time, our system starts to hoard the sugar we last consumed, turning it into fat and making it harder to burn off.
You need to let your body know every morning that food is available; you need to tell your body to burn, burn, burn! This habit will keep BMI (mass body index) in check for the whole family, which is important to our overall health.
Tips for a good breakfast routine
Get up 10 mins earlier. Adjusting your morning schedule ever so slightly is an easy way to give you time in the kitchen for a quick breakfast.
Add protein to your breakfasts. Protein is important because it helps to keep you satisfied, and mentally alert.
Start small. A good breakfast does not have to be a giant buffet! Ease into your breakfast routine with smaller portions, like protein shakes or fruit bowl. It will keep you satisfied without overwhelming you.
Break up your breakfast – This is great if your mornings are a bit of a hustle! You can sip a protein shake on the go, or have your eggs first then save your fruit for when you hit the office or after the school run!
Make ahead breakfasts. Having breakfasts ready to grab in the morning makes like so much easier. Try to freeze breakfast burritos or whole grain pancakes ahead of time, make a batch of soul-warming overnight oats, or whip up energy packed breakfast bars.
Easy everyday breakfast ideas
If you and your family are not yet in the habit of eating a healthy breakfast before rushing out the door, these ideas might inspire you! We've got loads of breakfast ideas to get that are perfect for busy families like these:
More recipe roundups to check out:
If you have tried any of these Everyday Breakfast Ideas or any other recipe on FeelGoodFoodie, leave me a comment below! I would love to hear about your experience making the recipes. And if you snapped some shots of it, share it with me on Instagram so I can repost on my stories!