Get sipping with these 8 satisfying and healthy smoothies! Kick your day off with any one of these easy deliciously blended smoothie recipes!
Get sipping with these 8 Satisfying Smoothies! Kick your day off with a deliciously blended smoothie recipe. Healthy, filling and easy to make, from pomegranate smoothies to mango banana smoothies and much more – it's time to mix things up!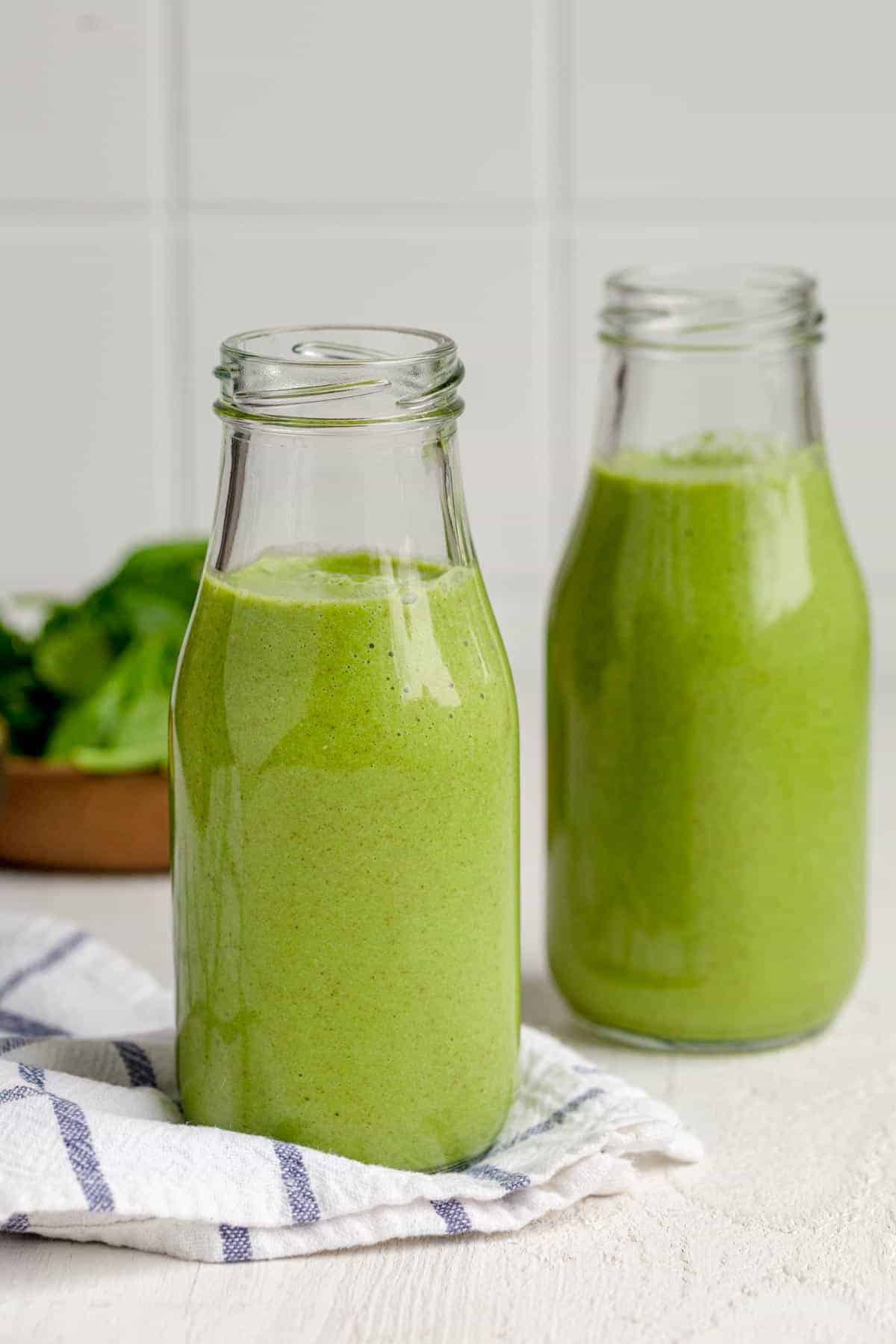 Loaded with nutrient rich fruit and veggies as well protein packed produce like yogurt and milk – these smoothie recipes are bound to energize you for the day ahead! Vibrant, filling and delicious these blended breakfast drinks are simple to whiz up. From dragon fruit to peanut butter, smoothies are super versatile and my recipes below are anything but boring.
Tips for making smoothies at home
To get an even smoothie blend: load in liquids first, then soft fruits or vegetables, greens, and ice on top, if you are using.
To make your smoothie thinner, add small amounts of water, milk, or juice and blend in the mixer.
To make your smoothie thicker, use or add frozen fruit (especially bananas), add more ice, or add frozen yogurt. 
To get a range of satisfying textures in each sip, add a variety of fruits and vegetables.
To sweeten a smoothie, you can use watermelon instead of water. You can also add honey, agave, maple syrup, grapes, dates, Stevia, or – of course – a little sugar.
To make your smoothie less sweet, add a touch of lemon juice.
Satisfying smoothie recipes
This Green Smoothie is a nutritional powerhouse filled with spinach, avocado, pineapple, chia seeds and almond milk to help give more energy!
Easy Peanut Butter Banana Smoothie that's made with only five ingredients. It's the perfect combination of fiber and protein to fill you up for the morning!
A date shake is a great way to start your day. Made with all natural ingredients and no added sugar, this date smoothie is packed full of protein and fiber
This Blueberry Banana Smoothie made simply with blueberries, bananas, almond milk, almond butter and hemp seeds – great for breakfast or a refreshing snack!
This strawberry banana smoothie is made with only a few blended ingredients. It's a classic smoothie recipe that's sweet, nutritious and perfect for summer!
This Breakfast Coffee Smoothie is your morning meal on-the-go with everything you need to get you going – coffee, oats, banana, milk and protein powder.
This Mango Banana Smoothie recipe is made with frozen bananas and mangoes and packs in a serving of vegetables – it's a creamy, flavorful & healthy smoothie
This quick Mixed Berry Smoothie is made with frozen strawberries, raspberries and blackberries, blended with banana, yogurt, almond milk and almond butter!
More smoothie recipes to try:
More recipe round ups to check out:
If you have tried any of these Satisfying Smoothie recipes or any other recipe on FeelGoodFoodie, leave me a comment below! I would love to hear about your experience making the recipes. And if you snapped some shots of it, share it with me on Instagram so I can repost on my stories!