This post may contain affiliate links. Please read our disclosure policy.
Here are some delicious recipes to make with garden tomatoes that are NOT salad! You can easily eat fresh tomatoes on their own with simply salt, pepper and a drizzle of olive oil. If you want to take it to the next level, I've rounded up my favorite ways to use seasonal juicy garden tomatoes below.
Time to make tomatoes the star of the show. Sweet, juicy and with a mild acidity that cuts through a whole host of delicious dishes, make the most of your tomatoes this season! From Baked Breakfast Tomatoes to Tomato Lasagna, garden tomatoes deserve pride of place on your table, read on for some some totally tantalizing tomato dishes.
Tips for cooking with tomatoes
Use a serrated knife for cutting tomatoes for the best slices. If you use a flat-edged knife, be certain it is very sharp or you will squash and bruise the tomato flesh when you slice it. Check out my tutorial for how to cut a tomato into slices, wedges and cubes.
Avoid using an aluminum pot, pan or utensil when cooking tomatoes. The acid in the tomato does not react well with aluminum, giving the cooked tomatoes a bitter taste.
Sprinkle some sugar and salt if your tomatoes seem overly acidic. This helps round out the flavor more especially when using in a sauce.
Opt for plum tomatoes if you're using tomatoes to make your a sauce.
Pair tomatoes with the right herbs to bring out their best flavor. There are many herbs that team up beautifully with tomatoes, including: oregano, marjoram, basil, pepper, thyme, garlic, parsley and tarragon.
Freeze any leftover tomatoes whether they are whole, in chunks or as juice. If frozen properly, they can be stored in the freezer for approximately a year. Once thawed, these tomatoes work best in sauces, chili and soups!
Breakfast tomato recipes
Never shy away from a tomato at breakfast! Loaded with goodness, packed with flavor and they work so well with breakfast staples, such as eggs.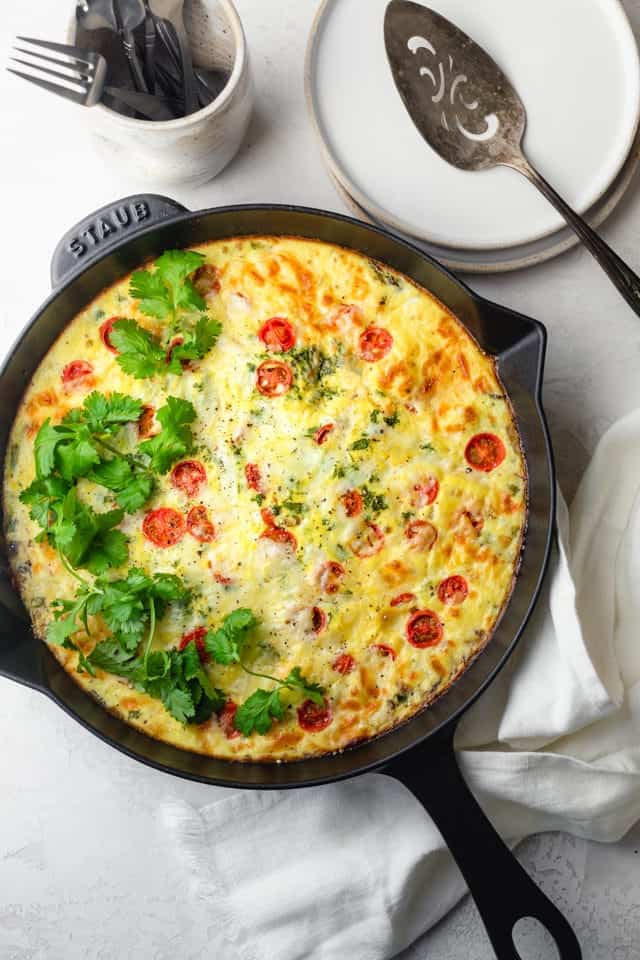 Pasta recipes with tomatoes
Pasta and tomatoes are a match made in heaven! Whether in a sauce or on the pasta, tomatoes add brightness, sweetness and a lovely hit of acidity to so many Italian dishes.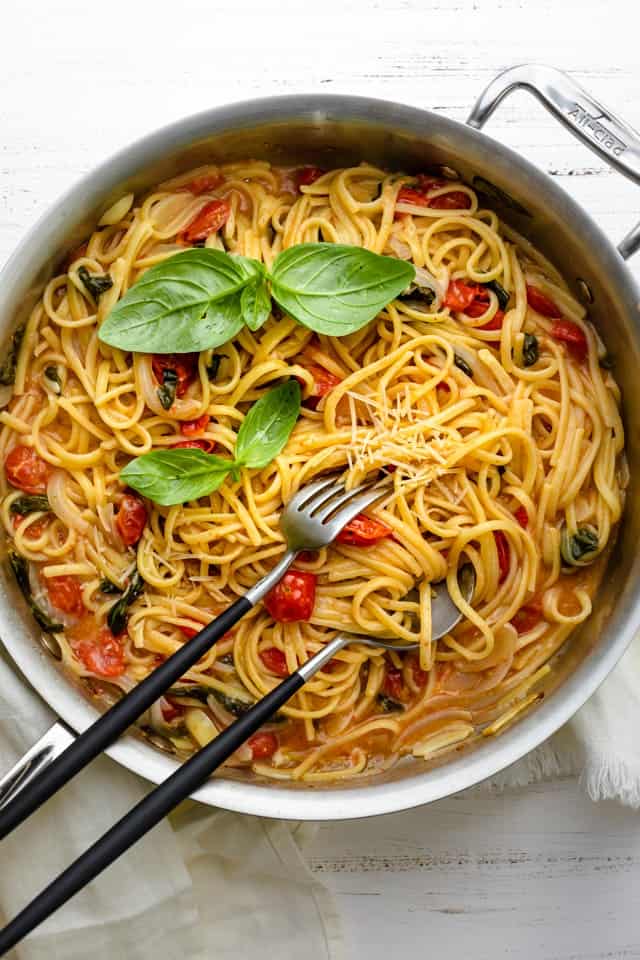 Vegetarian recipes with tomatoes
Tomatoes can add extra texture and depth to many vegetarian recipes ranging from appetizers and flatbreads to stews and stir-frys.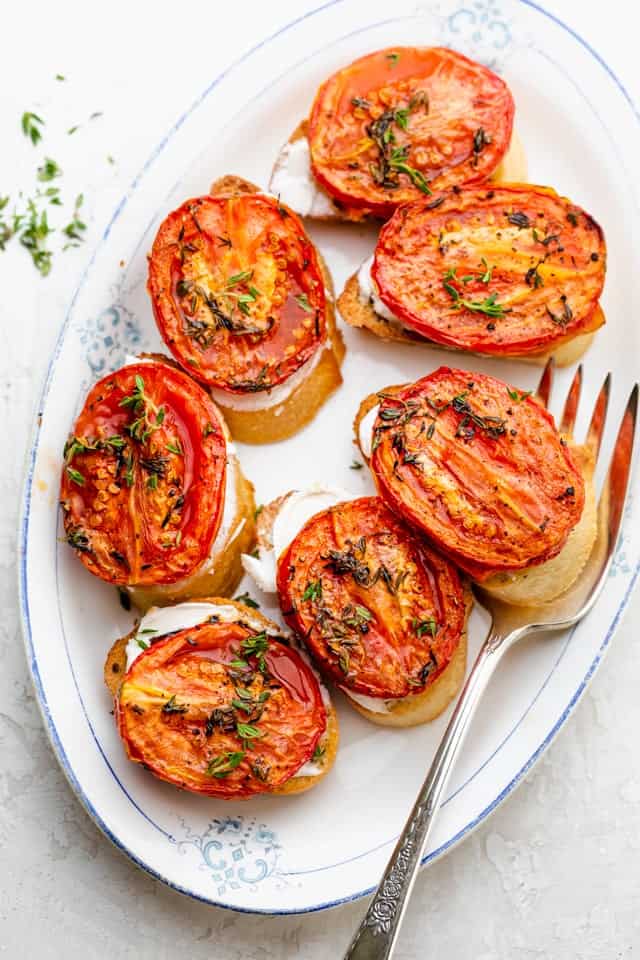 Soup recipes with tomatoes
Chunky or smooth, tomatoes make for a delicious and super hearty soup. Tomatoes give such a wonderful depth of flavor and sense of comfort to soups – mop them up with some crusty bread or a grilled cheese sandwich!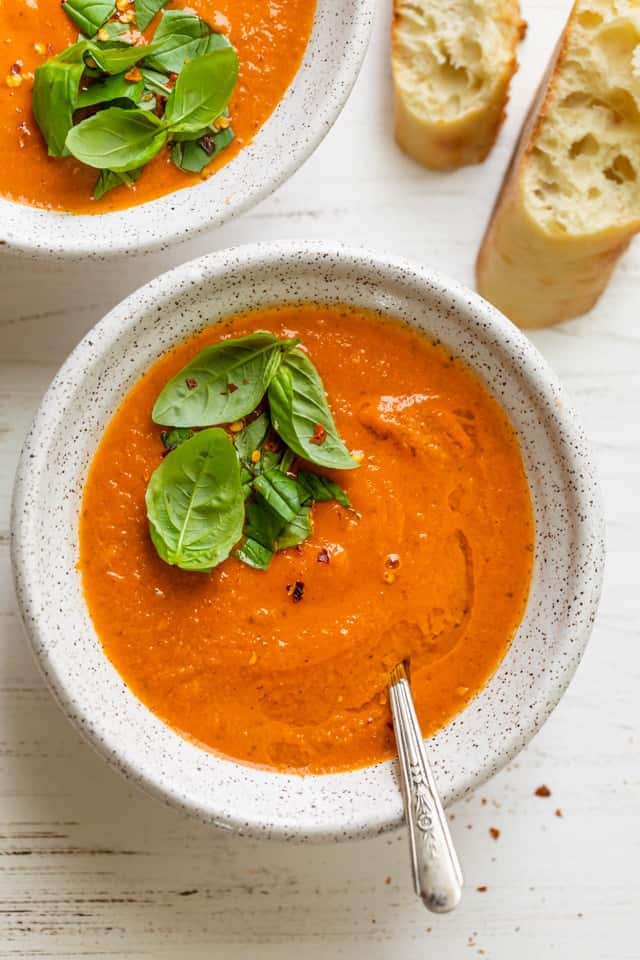 Tomatoes in sandwiches
Juicy, sweet and vibrant tomatoes make for a great sandwich ingredient! Great with meat, veggies or cheese, this vibrant fruit is perfect for so many handheld delights!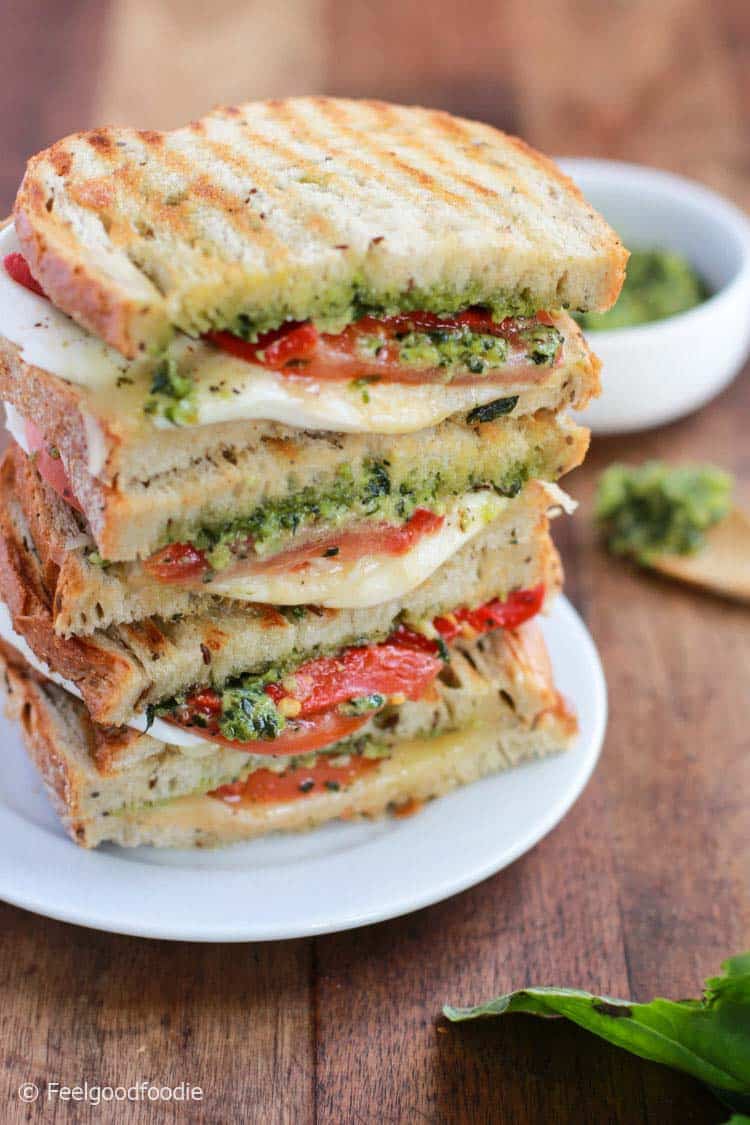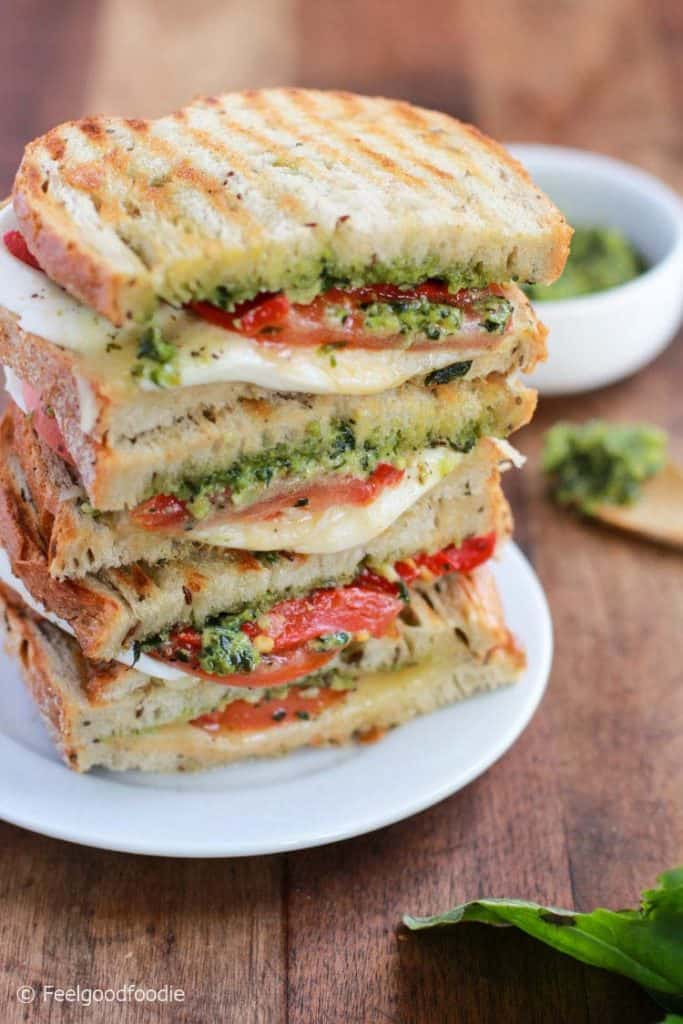 More recipe round ups
If you try any of these Recipes with Garden Tomatoes or have more suggestions, I'd love to hear from you! And if you snapped some shots, share it with me on Instagram so I can repost on my stories!