This post may contain affiliate links. Please read our disclosure policy.
Breakfast time with kids can be hard enough, so why not get them involved in making it! Not only is it a great way to spend time with the kids, making something tasty, but it's also a way to empower children and teach them useful skills! These easy breakfast recipes are simple for kids to put together and delicious!
Cooking up tasty treats in the kitchen is a great activity for kids, but it isn't always easy to find age-appropriate tasks for them to do. Below are some fun, simple, and safe ways to let your little one help with the cooking, without wreaking chaos in your kitchen! I share more tips on my guide to cooking with kids.
These are the best breakfast recipes for kids and they are so fun to make together. Full of healthy and natural ingredients, these easy ideas will keep your whole family feeling full until lunchtime!
Tips for making breakfast with kids
Get kids reading about food. Turn your young bookworm into an inspired foodie! Grab some cookbooks for kids and food-themed children's books like Eric Carle's classic The Very Hungry Caterpillar. Reading about food and cooking will get kids' culinary imaginations soaring.
Encourage them to put groceries away. Ask your child to hand you items from the groceries bag, and ask her where it goes (pantry, refrigerator, etc.). This helps them understand how the kitchen works. As your child gets older, they can help place your groceries in their appropriate spot.
Wash fruits and vegetables. Let them help rinse off your fruits and vegetables for your recipe. Show them how to scrub each item, and turn it into a learning experience by talking about colors, textures, and tastes.
Let the kids stir it up! Pouring, mixing and stirring are all kid-friendly activities and really make them feel included. Measure out your ingredients and let your child pour and mix them all together.
Put them in charge of the recipe. Have your child read the recipe to you while you cook, and work on math skills by counting the number of ingredients you need.
Get cracking. Older kids will love helping to crack eggs. It may take a little patience and a few spills, but in time, your little helper will be your indispensable sous chef!
Cut some soft food. Starting at around age five, children are usually ready to cut some foods on their own. Start your child off with a dull butter knife and a soft fruit, such as a banana.
Help set the table. While you prepare dinner, your little one can help set the table. Set out all the plates, silverware, and cups you need, and let your child set each family member's place.
Oatmeal and overnight oats
Once kids understand the ratios for making oatmeal and overnight oats, it's a great breakfast that they can make on their own that can be as easy as pouring a bowl of milk and cereal. Oatmeal is one breakfast that my kids have learned to make on their own in the morning. Packed full of fiber and antioxidants, they are a great healthy breakfast choice for kids. Here are my two easy recipes: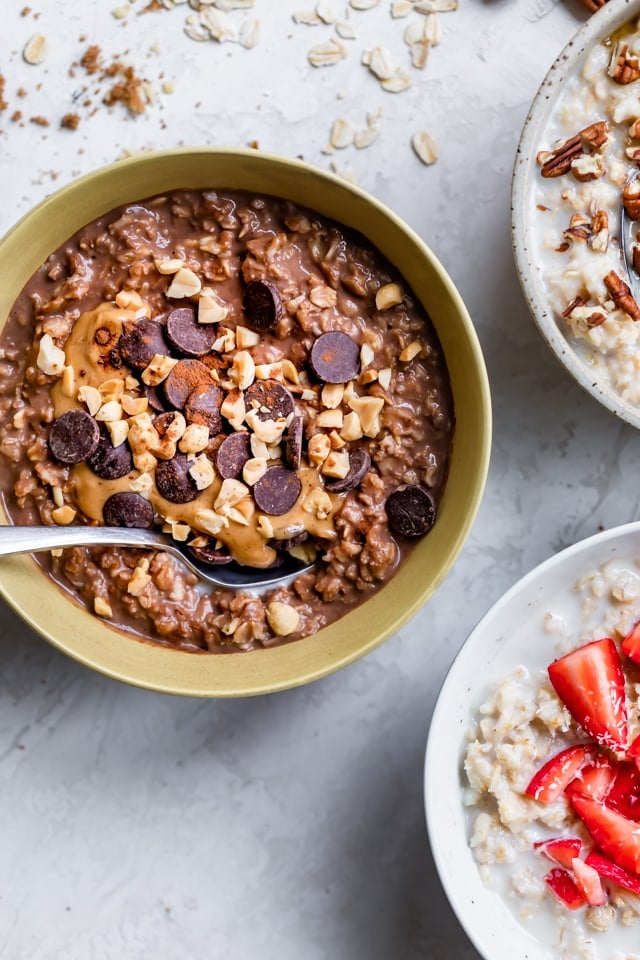 Sweet breakfast ideas for kids
Whipping up some sweet breakfast treats in the kitchen is a real joy to do with the kids! The aroma of freshly baked muffins, or the excitement of flipping pancakes, is such a fun and delicious activity. Whether it's a scrumptious french toast casserole or perfect homemade pop tarts, you're going to have fun!
Easy savory breakfasts for kids
A pile of pancakes dripping with syrup is a wonderful thing – but if you've got a full day of activities planned then a mix of protein, veggies, and flavor packed seasoning starts things off right and keeps the gang satisfied until lunchtime. From breakfast burritos to easy omelettes, here are some easy healthy savory breakfasts for you and the kids!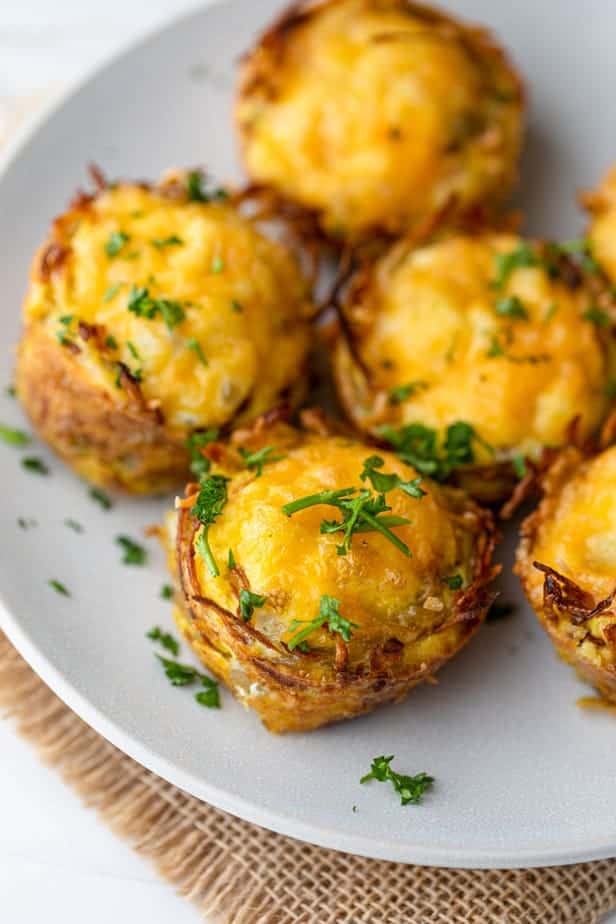 Fruity breakfast ideas
Getting the kids to whip up a fruity breakfast is can not only be healthy, but also delicious and fun! From watermelon pizzas to smoothie bowls, fruity breakfasts will never be the same!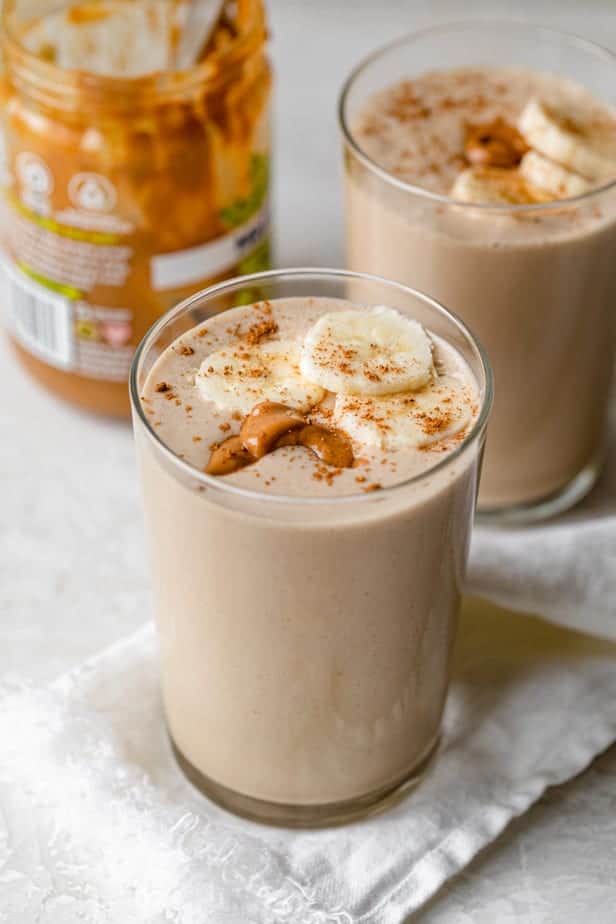 Hope this inspired you with ways to get cooking with kids at different ages and a variety of kid-approved breakfast ideas. You can start by making some of these breakfast ideas with your kids and eventually give them the autonomy to make their own breakfasts!
Other Delicious Round Ups
If you try any of these Easy Breakfast Recipes with your kids, I'd love to hear from you! And if you snapped some shots, share it with me on Instagram so I can repost on my stories!