This post may contain affiliate links. Please read our disclosure policy.
Fall is when the humble apple can really let loose! We've rounded up some of the Best Apple Recipes that make the most of this versatile fruit. From smoothies to desserts and sweet to savory, there's so many recipes to try this season!
Crispy, creamy, sweet, tart….is there nothing an apple can't do?! Whether it's blended up, baked, fried or boiled, an apple can really elevate a dish with its subtle sweetness or tangy tartness. Apple plays well with loads of spices, perfect for cozy winter recipes, as well as light and refreshing dishes. Read on for 35 of the best apple recipes to make this Fall.
Tips for using apples in recipes
Know when to use cooking versus eating apples. Use cooking apples where extra moisture and a softer texture would be beneficial. Use eating apples where you want the fruit to retain its shape and give off less liquid.
Choose apples that are firm, brightly colored, and free of bruises or damaged skin.
Prevent browning when slicing apples for a recipe by putting the slices in a bowl of cold water with spoonful of lemon juice.
Know your measurements. A large apple equates to 2 cups sliced or chopped. A medium apple equates to 1 ⅓ cups. A small apple will give you ¾ of a cup.
Store properly to last weeks. For best results, place apples in a perforated plastic bag, sprinkle with some water and store in the coldest part of the refrigerator for 2 to 3 weeks.
Recipes with apples
Desserts with apples
From crisps to pies and more, these deliciously fruity recipes bring out the sweetness of apples, pairing them with spices and textures that are simply divine!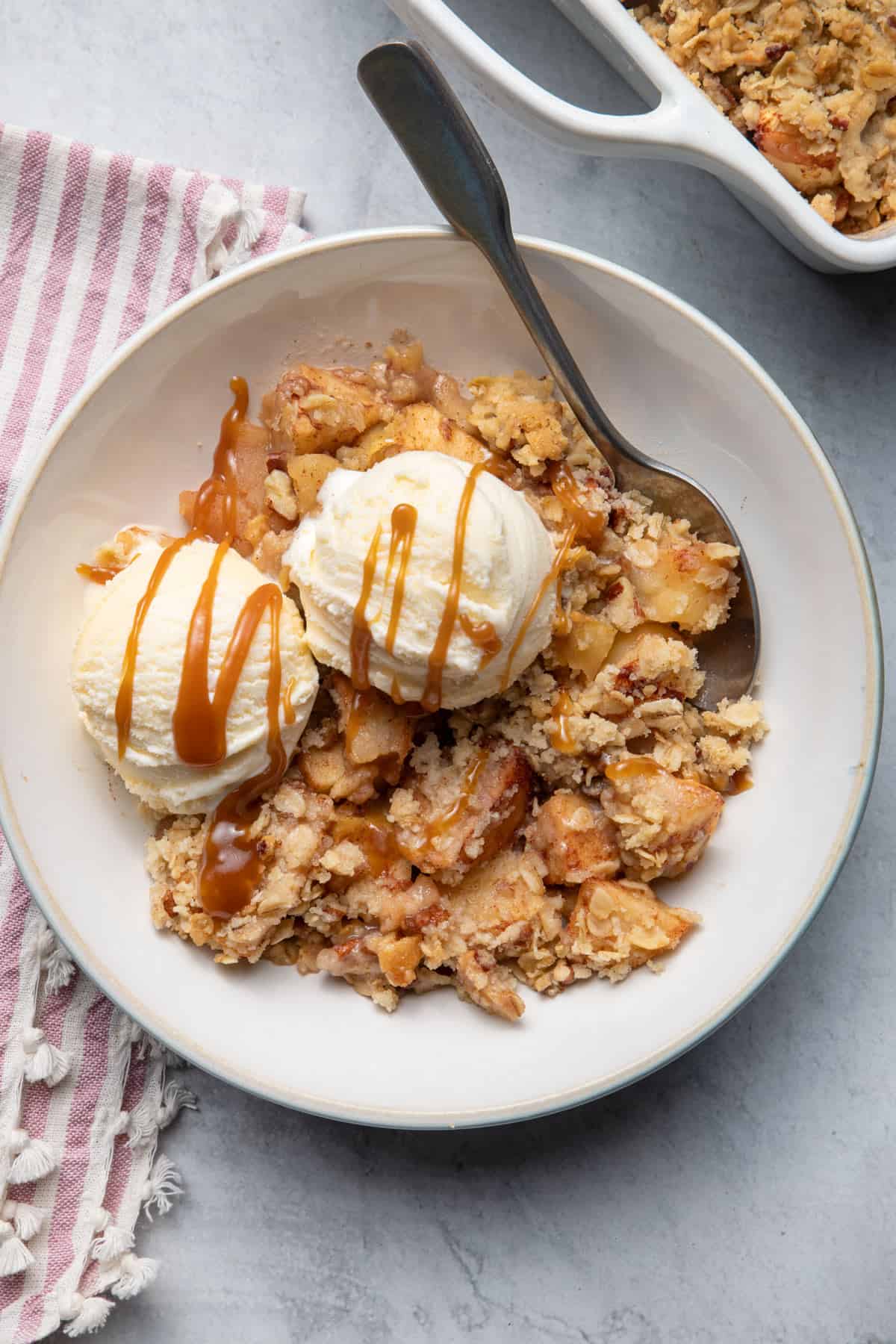 Breakfast ideas with apples
You know what they say about an apple a day! Kick off your morning with a delicious apple loaded breakfast, from granola bars to omelets and more. Try these apple breakfast recipes and brighten those winter morning!
Smoothies & drinks
Whether you blend, infuse, juice or boil, apples are made for drinking! Perfectly sweet apples can give drinks a crisp burst of freshness and of course a heap of vitamins! Try these recipes for an infusion of apple goodness!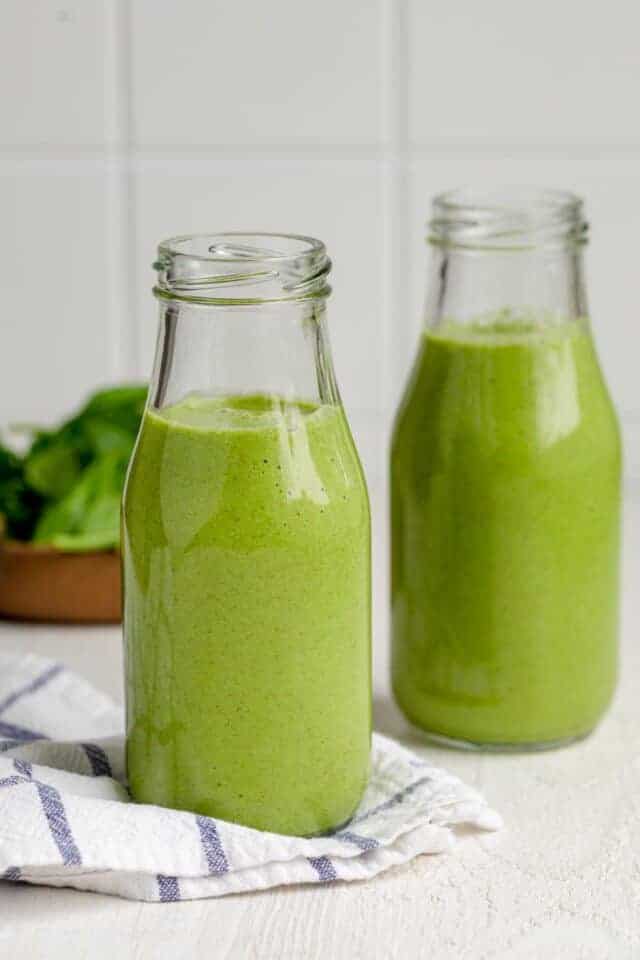 Soups and salads
Apples can straddle that sweet/savory divide like no other fruit. Which makes them perfect for sumptuous soups and mouthwatering salads. Whip up one of these easy and delicious recipes, ranging from fresh fall salads or cozy comforting soups.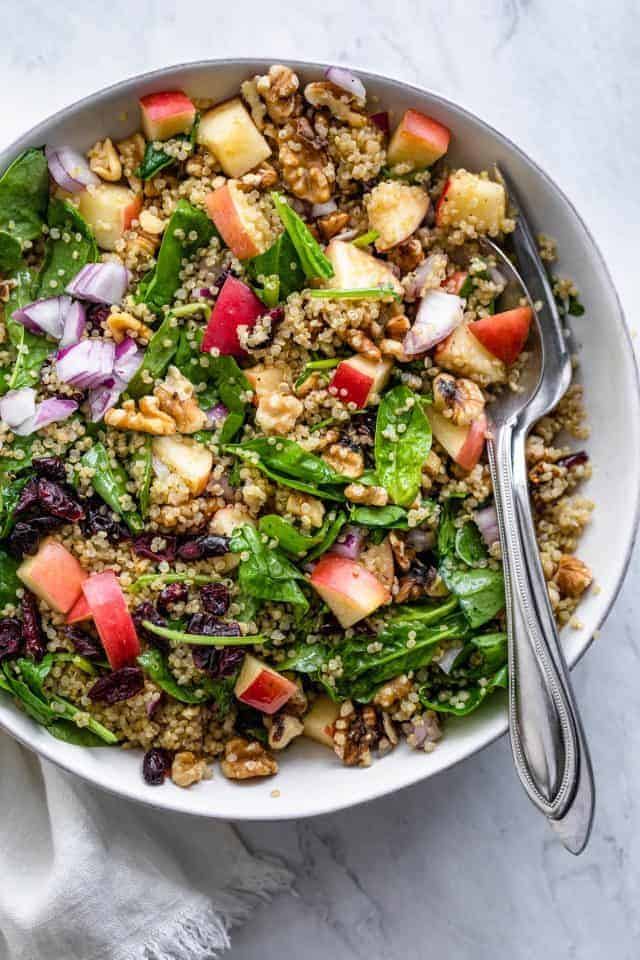 Snacks
On their own apples are pretty much nature's snack, but you can use apples for so many snacking recipes! Start with this tutorial on how to make applesauce from scratch. It can be eaten on its own or used in baking! 
From muffins to chips, apples can be amped up into all kinds of nutritious and delicious snackable options! Read on for some easy apple snacks!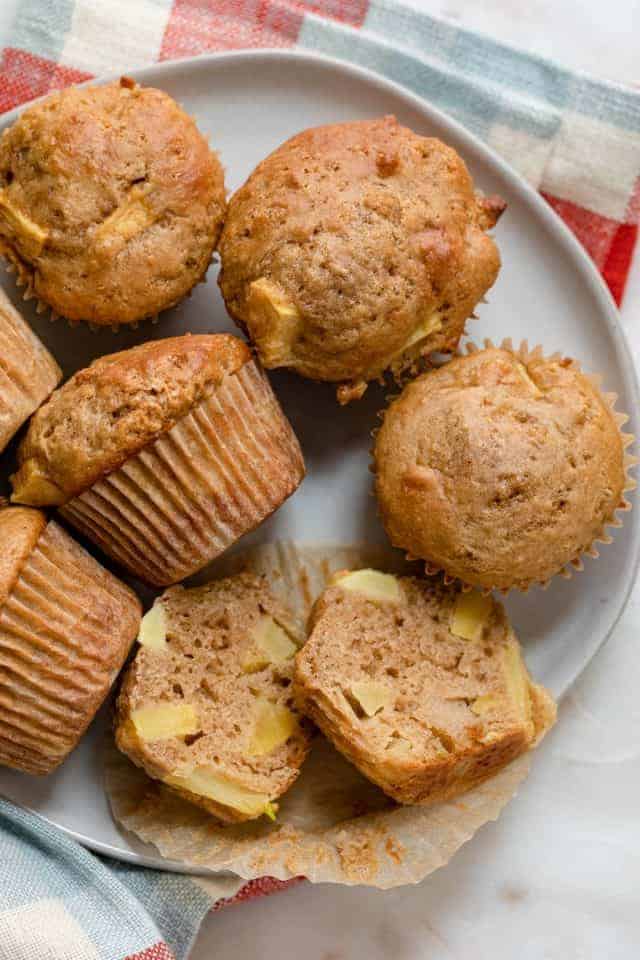 More recipe round ups to check out
If you try any of these Fall Apple Recipes or any other recipe on Feel Good Foodie, leave a comment below! We would love to hear about your experience making the recipes. And if you snapped some shots of it, share it on Instagram so we can repost on my stories!