This post may contain affiliate links. Please read our disclosure policy.
'Tis the season for all things pumpkin! This creamy squash has a delightful, earthy sweet flavor that works across a rainbow of dishes. Read on for a cornucopia of Fabulous Fall Pumpkin recipes! From smoothies to desserts, pasta to casseroles, there's something for everyone.
There are so many pumpkin recipes – especially as Fall approaches – I've rounded up my gold star favorites! Pumpkin can feel ubiquitous this time of year, but don't get pumpkin fatigue, there's just so many delicious dishes to be made! Pumpkin adds heft, creaminess and a subtle sweetness to dishes, it plays well with so many warming spices too. Whether it's pies, pasta or desserts you're sure to find something. So fire up your taste buds and read on for my fave Fall Pumpkin Recipes!
Tips for using pumpkin in recipes
Steer clear of big pumpkins when selecting fresh ones.  For cooking and baking, look for small "sugar" or "pie" pumpkins. These pumpkins are sweeter and have a smoother texture which is less fibrous. You want your squash to have a dull surface, if it's shiny, that means the pumpkin is not ripe.
Don't throw out the seeds. Keep your pumpkin seeds for roasting, they make for a great snack.
Use canned pumpkin puree whenever needed. It retains that wonderful texture and subtle sweetness and for some recipes, like pumpkin pie, I prefer it since it has less moisture than the fresh variety.
Roast the squash first to enhance its flavor if using in soups. Roasting a pumpkin elevates any soup to dinner party status!
Bulk up curries and stews with pumpkin. The mild flavor of pumpkin means it soaks up all those aromatic flavors and spices easily, making it a perfect base for those hearty dishes.
Add sweetness to baking recipes with grated pumpkin. It gives a beautifully subtle sweetness to cakes and baked goods. If your grated pumpkin is a little too wet, just give it a squeeze before using and monitor it during baking – the added moisture may mean it needs a bit longer in the oven.
Recipes with pumpkin
Pumpkin filled dessert
Pumpkin makes for a delicate and delicious ingredient in a range of desserts. Its creamy texture and gentle sweetness give a satisfying depth to pies, cheesecake, cannoli and much more!
Breakfast ideas with pumpkin
Get your pumpkin fix in early with some pumpkin breakfast recipes! Pumpkin can add heft and is packed with vitamins while being low in calories. Plus it's perfect with all those fall spices that warm you up for the day ahead.
Smoothies & drinks
Pumpkin can turn run of the mill smoothies and drinks into something luscious. Their natural sweetness and comforting creaminess are perfect for fall drinking.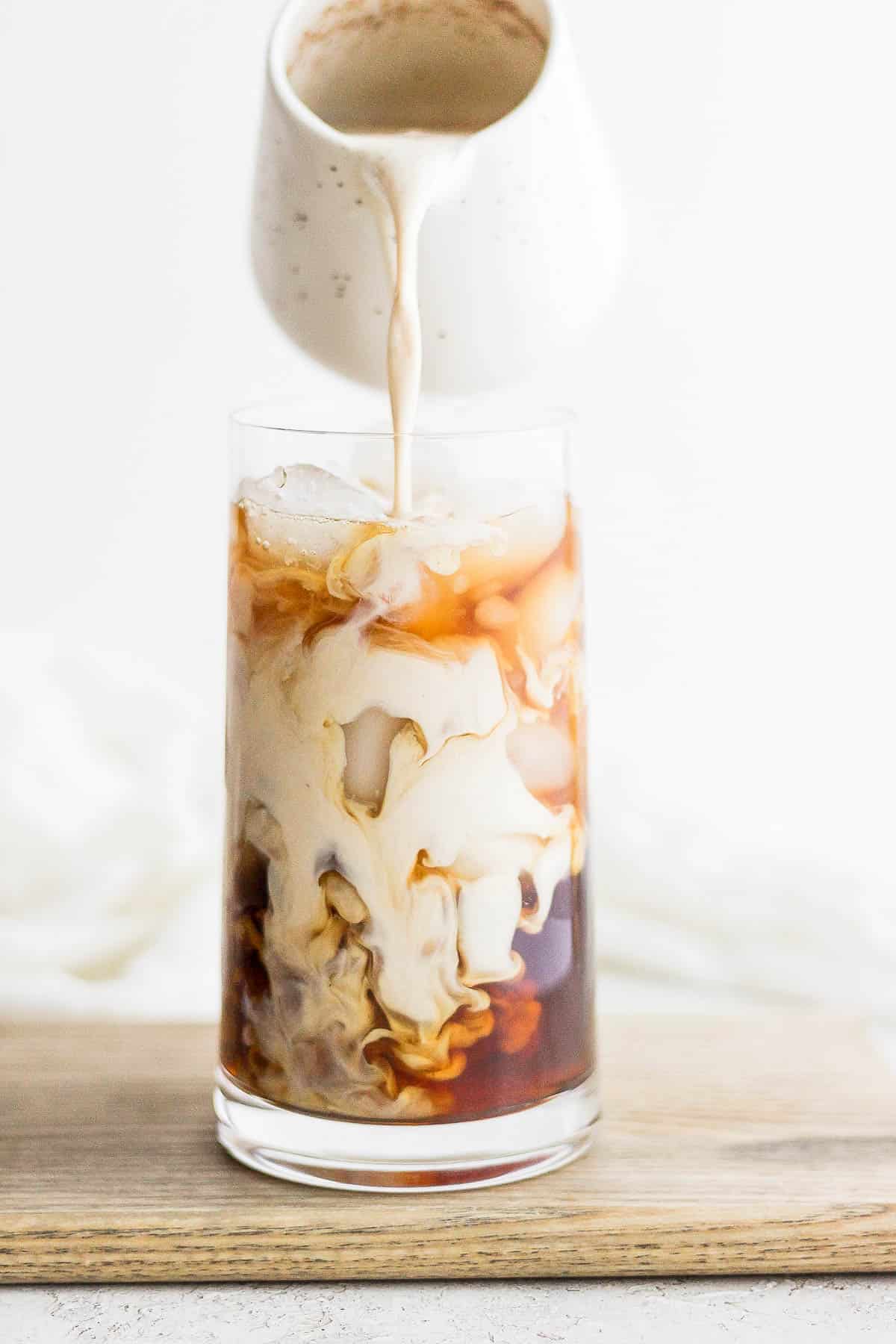 Pumpkin soup recipes
Pumpkin soups are like fall in a bowl! Hearty, warming and super versatile, pumpkin blends up so well with a host of ingredients. Make a big batch of these recipes, you'll be wanting more!
Pumpkin casserole recipes
Pumpkin casseroles deserve as much space on the Fall menu as desserts! Easy to make, hearty and so many flavor options! Sweet or savory, whip up a pumpkin casserole ahead of time for an easy life this winter. The days are getting shorter, so save some time when it comes to cooking!
Pastas
Pumpkin's naturally creamy, earthy flavors marry up so well with pasta of all kinds. Try these hearty pumpkin pasta recipes this Fall to warm you up and keep you satisfied!
Appetizers
Because pumpkin is so versatile, it can be used in all kinds of appetizers! Have fun this fall season and put the most seasonal ingredient front of the menu with these gorgeous little bites. Get the party started!
More recipe round ups to check out
If you try any of these Fall Pumpkin Recipes or any other recipe on FeelGoodFoodie, leave me a comment below! I would love to hear about your experience making the recipes. And if you snapped some shots of it, share it with me on Instagram so I can repost on my stories!