This post may contain affiliate links. Please read our disclosure policy.
Thanksgiving is known as a family-bonding holiday, but the cooks in the family (i.e. me!) spend most of it stuck in the kitchen. Rather than taking the entire day to prepare one meal, you can prepare a number of Thanksgiving recipes in advance to serve or re-heat the next day.
Below are some of my favorite healthy make ahead Thanksgiving recipes that you can use this year. But first, here are a few tips that will help you organize your feast whether you plan to whip up a traditional spread with all the trimmings, a pescatarian celebration, or vegan repast.
Three weeks ahead
I know you just put away the Halloween decorations, but now is the time to get a jump on planning the next holiday. Here is how to get a jump on Turkey Day.
Count your people: This year is likely to be small, or smaller than previous years. Whether it's just your immediate family or a larger bubble, the first step is nailing down your number.
Plan a menu: Peruse your recipe collection and draw up a menu. Think about balancing your feast's flavors, colors, and textures to provide pops of color like orange squash and green veggies among the beige turkey, gravy, and mashed potatoes.
Delegate: If guests are expecting, figure out what you want them to bring. Ask the less culinarily inclined to bring nuts, olives, a cheese platter, a bakery treat, or bottled drinks.
Start shopping: Stock up on nonperishables like drinks, canned pumpkin puree, baking supplies, canned stock, or anything you can freeze ahead of time.
Order up: If you order your turkey (or turkey breast for this year's smaller feasts) and or pies or rolls from a specific source, now is the time to make sure you are first on the list.
Cook or bake ahead: Lots of things like homemade cranberry sauce or chicken stock (for gravy,) and pie crust or even whole pies, can be made ahead and frozen. Refer to your particular recipes for guidance.
Check your non-food items: Did you shatter your gravy boat last year? Do you have enough chairs, plates, glasses, and flatware? A reliable meat thermometer? Want an excuse to order new placemats? Now is the time to buy or borrow whatever you might need.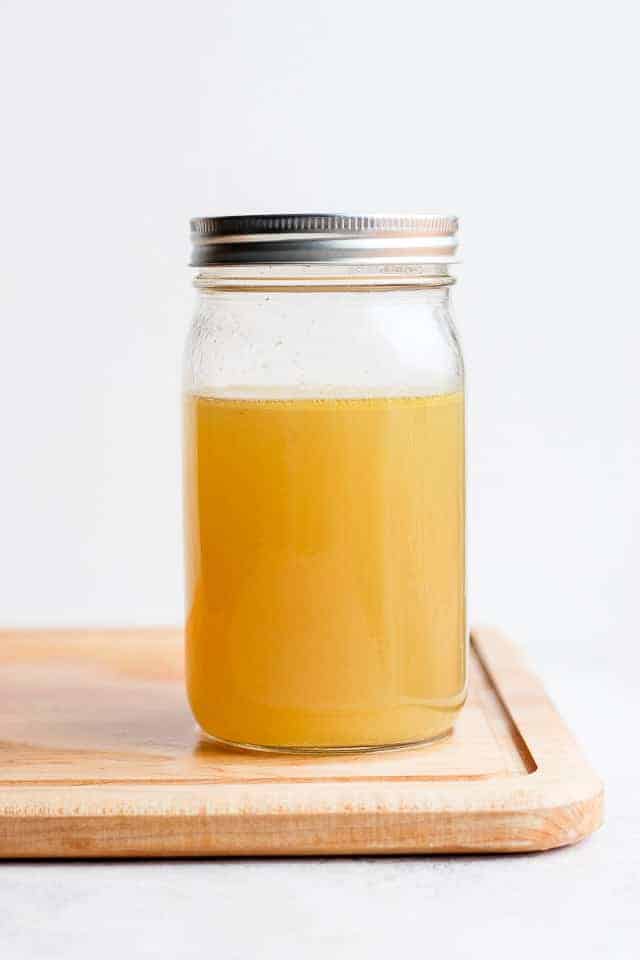 One week ahead
Buy the food: At this point, you can purchase all but the most perishable of fresh foods.
Schedule your defrosting: Did you buy a frozen turkey or freeze something substantial like a casserole or pie? Figure out how long it needs to defrost and make room in the fridge. This chart gives tons of great turkey info including defrosting times for turkeys based on weight.
Make gravy, pie dough, or cranberry sauce: If you haven't made any of these very keep-able items, get busy. Even gravy, if you aren't wedded to making it day-of from pan drippings, can be made three to four days out with separately roasted turkey or chicken parts.
Get the kids involved: Literally nothing is cuter than those turkeys that kids make by tracing their tiny hands. Use the drawings for place cards. Get out the googly eyes and pinecones, too. Can they help you with any baking projects? Check out my guide on tips for cooking with children.
Plan your pickups: Especially this year with some restrictions happening around crowds, picking up pre-ordered items may be more time-consuming than usual. Plan ahead.
Two days ahead
Re-assess: Figure out what needs to be done and try and delegate anything you can, such as picking up extra drinks, ice, or ordering an extra pie.
Go through your recipes: Add any missing ingredients to your last-minute shopping list.
Pick up your fresh turkey: And other perishables you have waited on.
Brine away: If you subscribe to these methods, wet or dry, brine your bird.
Assemble serving ware: If you have room, haul out everything you need.
Set the table: If you have a separate dining room that is not in heavy use, consider starting to set the table or enlist your kids to do it.
One day ahead
Breathe: You are probably in good shape!
Bake: If you haven't baked ahead, the night before is a great time to do it.
Wash, chop and prep: For recipes you are making tomorrow, can you prep ingredients tonight? Wash herbs, chop onions, dice squash, etc., to save time. Some dishes like dressing might be able to be fully assembled and refrigerated, ready to dress the salad the next day.
Create a schedule: It's your stove's busiest day of the year! Do a rough estimate of what needs to cook and when. Remember, slow cookers and Instant Pots can be deployed as extra burners to keep side dishes or soups warm!
Order pizza: Or other take out, because it is hard to prep and cook a regular dinner, too.
Thanksgiving day 🦃
Put final touches on recipes: This is the time to assemble everything that was washed, chopped and prepped the day before.
Follow your schedule: You took the time to create a schedule, so follow it to keep it cool. This is especially important for the oven.
Enjoy and be grateful! 🙂
Thanksgiving make ahead recipe ideas
Sweet potato and potato Thanksgiving recipes
Mashed sweet potatoes are a great alternative to traditional mashed potatoes or sweet potato casserole with marshmallows on top. They store well in the fridge, so you can cook them the night before and reheat them for your meal. These are my other favorite potato dishes for Thanksgiving;
Make ahead vegetable side dishes
What I love about Microwave-Friendly Green Beans is that you don't need to use the oven or the stove. I usually have every piece of cooking equipment covered on Thanksgiving Day, so this clears up space for other sides. You can prepare it the night before and then cook it just before it's time to eat. You can also think about prepping some other side dishes like:
Thanksgiving make ahead dessert recipes
You can prepare almost all Thanksgiving dessert dishes a day or two in advance. If you're making something warm like pecan pie or apple pie, just put it in the oven after you are finished cooking everything else. Don't turn the oven on – let the resting heat inside the oven warm up the dish for you. Keep an eye on it so the crust doesn't burn, and you will be ready when everyone is finished with the main course. Check out these yummy desserts that are perfect for Thanksgiving!
I hope the planner and these make ahead Thanksgiving recipes will help plan your menu a little easier! It's such a busy day in the kitchen, we can all use a little help!
I'd love to hear from you if you've made any of these Thanksgiving sides – leave me a comment below! I would love to hear about your experience making it or what you are planning for your Thanksgiving menu. If you snapped some shots your dishes, share it with me on Instagram so I can repost on my stories!