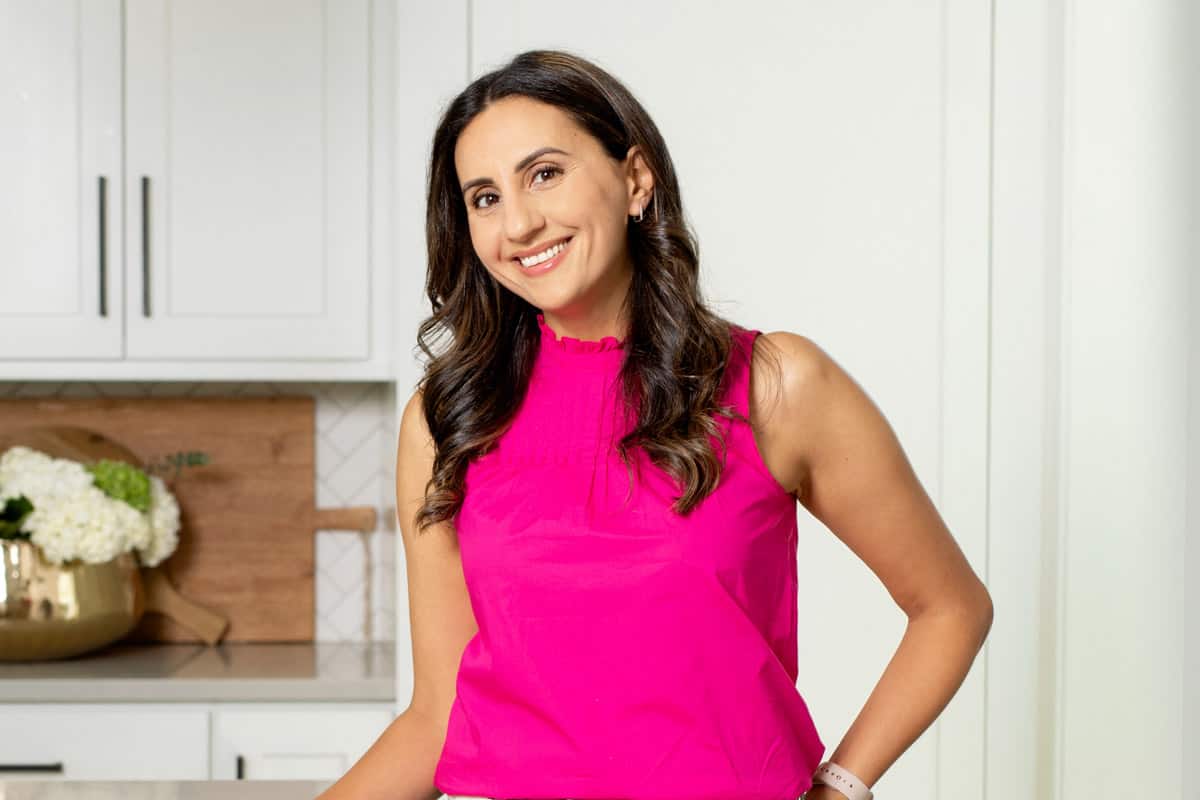 HI, I'M YUMNA
I'm glad you're here! I founded Feel Good Foodie 9 years ago, back when I was still learning to cook. We've come a long way since then, but our number one goal is still the same: to make healthy, family-friendly cooking easy and fun for you! Need an idea for what to make for dinner tonight? Well you've come to the right place, and I promise you'll leave saying, "That was good – so good!"
Featured Video
One Pan Chicken & Potatoes
Quick to prep, this one pan chicken and potatoes is a great go-to for a simple family meal. Seasoned chicken thighs and drumsticks are roasted with potatoes and it is totally effortless to make. The chicken comes out perfectly juicy and clean up is a breeze!
Recipe Categories
Watch my latest recipe videos
50 Easy Game Day Snack Ideas
You might forget who won the game, but you'll never forget a delicious game day spread! Here are 50 Game Day Snacks that'll please everybody's tastes! From flavor-packed vegetarian bites to crispy wings, addictive dips, and more! And why stop at the game? These healthy snack ideas are great for parties, movie nights, and beyond!
For an easy weeknight pasta dish that's fuss free and flavorful, you have to check out this baked feta pasta with bursting cherry tomatoes. The dish is pretty much hands-off, and all the magic happens in the oven. Made with just a handful of ingredients, it's no wonder this dish went viral in Finland and…
40 mins
This recipe will teach you how to make a basic overnight oats recipe for beginners. You'll also find some tips for meal prepping them in batches, and some topping inspiration with four popular overnight oatmeal flavors This overnight oats recipe is a great healthy breakfast that you can prepare in advance and it can last…
5 mins
Toum is a Lebanese garlic sauce that's actually more like a spread because of its thickness. It's super popular to spread it over Shish Tawook, grilled chicken, shawarma, rotisserie chicken and many other Middle Eastern dishes. It's basically a slow and steady emulsion process of garlic and oil and it's utterly heavenly! I used to…
30 mins
If you're looking for more vegan soup recipes that are going to fill you up and give you energy, this Mediterranean White Bean Soup is definitely one to try! It's a super easy recipe to make with no fancy ingredients or complicated steps. And you can use canned white beans to make it even faster…
35 mins