There's something for everyone in this list of my Best Christmas Cookies! From gingerbread to sugar cookies, to crinkle and thumbprint!
Whether you're gifting some scrumptious homemade cookies to friends or simply wanting to cook up a batch of festive treats for the family, there's something for everyone in this list of of the Best Christmas Cookies!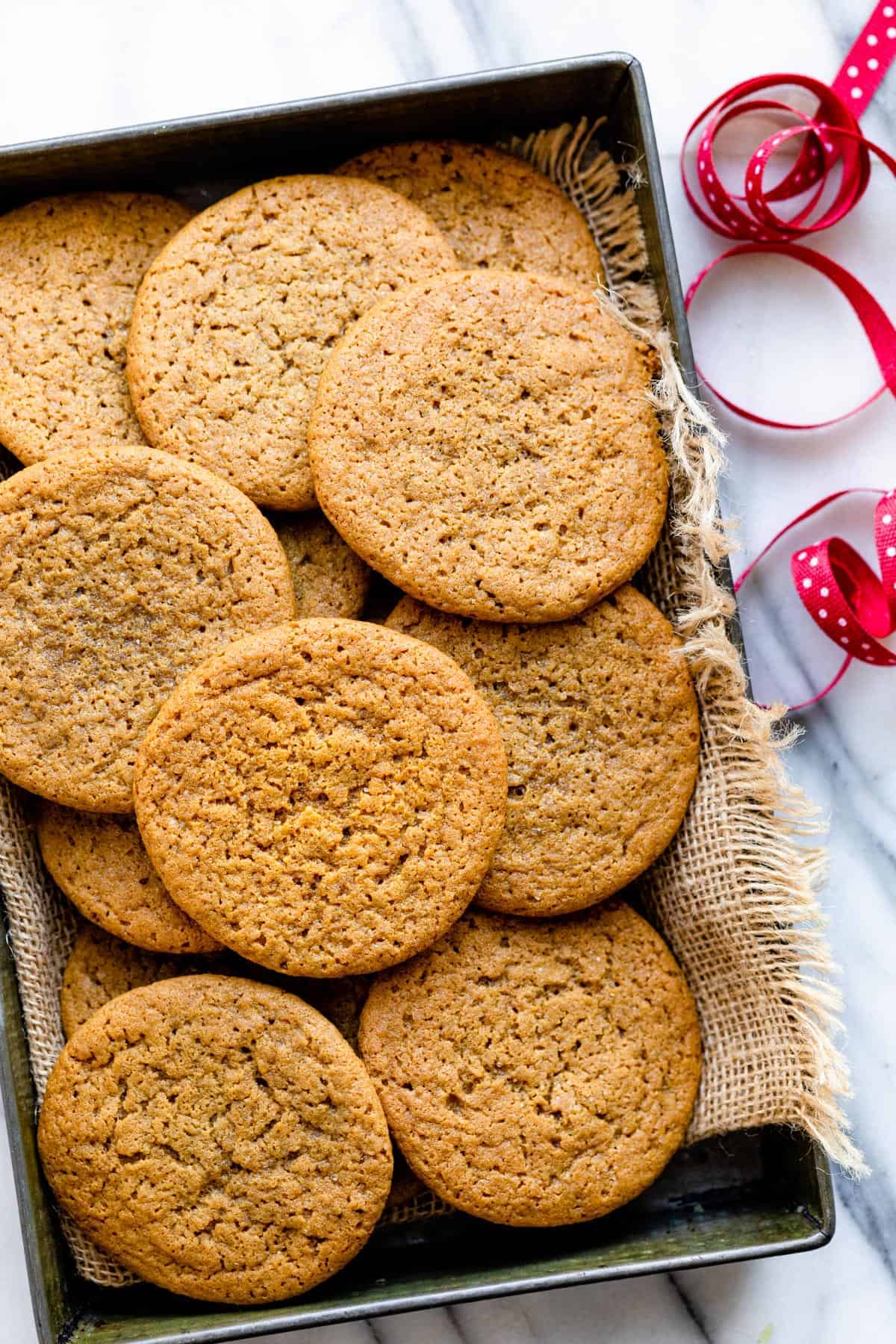 Cookies and Christmas go hand in hand, from gingerbread to chocolate dipped and so much more. I've rounded up some of the Best Christmas Cookies for gifting and, of course, eating! Easy to make and guaranteed to spread festive cheer, these yummy cookies will please young and old alike, as well as Santa!
Tips for baking Christmas cookies
No cookie cutter, no problem! You can easily use a butter knife to cut Christmas shapes from rolled out pieces of dough, or you can get creative with kitchen utensils. Stamp out dough with the rims of different shaped glassware. The rustic, handmade vibe adds to the festive charm!
Freeze some of your unbaked cookies and make a big batch to last longer. You may have multiple waves of visitors over the holidays. No need to bake a big batch and serve up days old cookies. Just pull some of your frozen, unbaked cookies out of the freezer and bake them as and when you need to.
Cook shaped cookies on a lower rack to retain their shape. If your cookies aren't holding their shape when you bake them, put them on a lower oven rack with an empty cookie sheet on the top rack. This will block the cookies from the most intense heat that rises to the top of the oven.
Check the bottom of your sugar cookies, not the sides, for doneness. Sugar cookies with golden edges can be overdone. When baking sugar cookies, the bottoms are the best indicator of doneness. If the base is light golden brown, they are perfect!
Tips for packaging cookies for the holidays
Re-use the Pringles tube shaped containers. Don't throw away those tubes, cover them in holiday wrapping paper and voila! You have a sturdy, beautiful cookie container.
Attach two festive cupcake liners together to create pouch to snuggle cookies. If you're looking for a quick and easy way to individually wrap Christmas cookies, this is such a fun way to do so.
Go classic with cellophane and ribbons. With more sturdy cookies you can wrap a row up in cellophane and tie it up with a festive bow, this shows off the cookies with a pop of Christmas!
Use jumbo-sized mason jar for holding stacks of Christmas cookies in a very eye catching way. Add a festive sticker label and a pretty patterned lid for a colorful twist.
Best Christmas cookies to try
Quick and easy to make, these ginger snap cookies and bursting with flavor. Ready to enjoy in less than 30 minutes.
These vegan sugar cookies dipped in white chocolate & peppermint are a wonderful treat for the holidays – dairy free with simple pantry items
These Almond Joy Cookies are quick and easy to make and are wonderfully soft and fluffy! Ready to enjoy in 20 minutes for any coconut and chocolate lovers!
These pistachio cookies are a healthier version of my favorite Middle Eastern cookies. Gluten free with no added refined sugar. Delicious and easy to make.
The best Oatmeal Cranberry Cookies you'll ever make – they're crunchy around the edges, incredibly chewy throughout and filled with chocolate chips!
A fun mediterranean inspired cookie recipe, these buttery date cookies are sweet, nutty, chewy and completely irresistible – perfect for cookie exchanges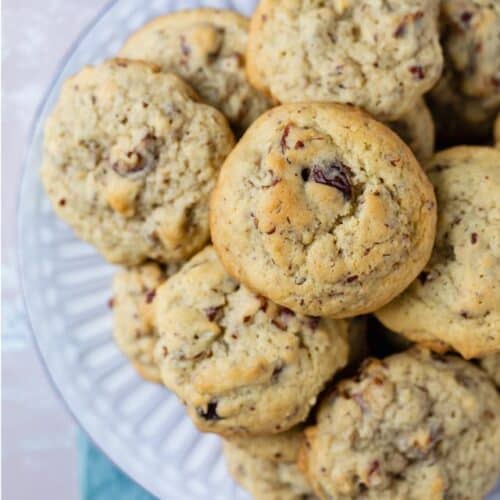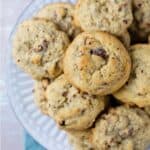 Sesame Tahini Cookies are chewy delicious gluten-free cookies with a Middle Eastern flavor. Instead of butter, tahini paste is used to add a rich nutty taste
Hope you find joy in baking cookies this holiday season. And if you're baking with your kids, be sure to check out some of my practical tips for getting them involved!
More Christmas cookies to try:
More recipe round ups to check out:
If you any of these Christmas Cookies or any other recipe on FeelGoodFoodie, leave me a comment below! I would love to hear about your experience making the recipes. And if you snapped some shots of it, share it with me on Instagram so I can repost on my stories!