This post may contain affiliate links. Please read our disclosure policy.
Christmas cookie Exchanges are such a fun way to get friends and family together during the holiday period. It's a great way to get everyone in the festive spirit and enjoy some yummy cookies! Get my top tips to plan a cookie exchange along with a lot of tasty and easy cookie recipes for you all to enjoy!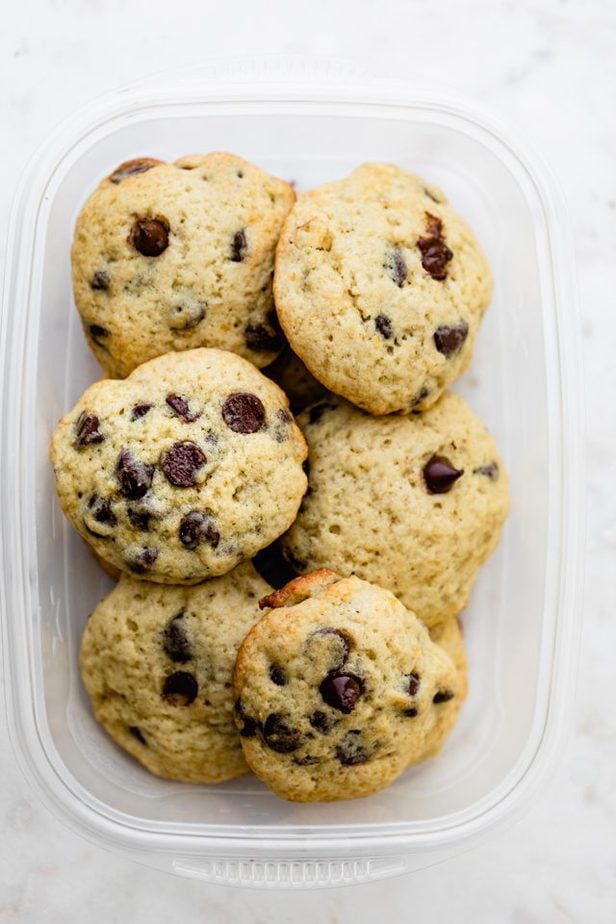 How To Plan A Cookie Exchange
Make your guest list and set a date
I always find that cookie exchanges work well with between 8 to 12 people. That way you get a great selection of cookies that everyone can try, and lots for everyone to take home to share with their families. Invite people that you know love baking and will be happy to attend! I like to throw a cookie exchange in the week leading up to Christmas, and it will last for about 2 to 3 hours, as everyone is so busy during this time!
Cookie exchange rules
When you send out your invites (I like to do this via email), it's good to send the rules at the same time so that everyone has a clear idea of what to bring, and I like to give as much warning as possible. The rules I include on the invite are:
Cookie type: I like to assign each guest a type of cookie so that there are no double ups, you can also include brownies, bars and scones if you like. I assign shortbread, iced, gingerbread, sugar cookies, chocolate, stuffed / sandwich, fruit, thumbprint, butter cookies and sometimes a mixture of these.
Amount of cookies: I like people to bring 36-48 cookies, that way there's plenty for your guests to take home. I don't think you can ever have too many cookies!
Recipes: All recipes must be homemade, not store bought. I like guests to send me their recipes a few days before the exchange so that I can print them out for others to take home.
Setting up a cookie display
I like to set up our large dining table with a runner and festive decor, and then a mixture of cake stands and plates. I add place cards for each cookie next to the recipe and make a note of any allergy or dietary information. As guests arrive they can place their cookies on display.
I like to set up a smaller area with small cardboard boxes and a variety of ribbons and tissue paper, so that guests can make their own boxes up.
What else to serve
Although everyone is here for the cookies, I do like to serve a small selection of savory snacks as well as drinks. Easy finger food appetizers like Vegetarian Stuffed Mushrooms, a Cheese Board and Crostini with Roasted Tomatoes are all perfect, and I love making a batch of Vegan Hot Chocolate to serve too.
Hosting a Virtual Cookie Exchange
For various reasons you may want to take your cookie exchange online, this can still be really fun and delicious! It's also really easy to set up, here's a step-by-step guide.
Create a guest list . Up to 10 participants is manageable for virtual gatherings, this doesn't make the event feel overcrowded on screen. Then email out invitations. You'll need to include the usual details – such as date and time – you'll also need to include a video call link and a recipe card for everyone to download and fill out. There are many video conference apps and software and most are free to download. The software is usually pretty user friendly but do a dry run with anyone who may need help with the process.
Assign recipes. Have your participants fill in their recipe cards, collect them and then assign the recipes to different people. Keep a list of your participants' names, the recipe they shared and the recipe they are making.
On cookie exchange day, gather via everyone via the video chat , enjoy your holiday cookies together, and swap baking tips. After the exchange you can upload all of the recipe cards to a shared drive, so everyone can enjoy!
One alternative to swapping recipes online is, you can follow all the steps above but bake your own recipes and send them via mail to another guest.
Another alternative is to swap recipes but cook them as a group on the day, which is also super fun!
Christmas Cookie Exchange Recipes
What's a cookie exchange without cookies?! Check out these yummy recipes for you and your guests to make!
Vegan Sugar Cookies: These festive Christmas cookies are so quick and easy to make! White chocolate vegan sugar cookies are perfect to take to your Christmas cookie exchange or give as gifts to friends and family. Crispy on the outside and perfectly chewy in the middle.
Chewy Oatmeal Raisin Cookies: Chewy oatmeal raisin cookies are a favorite cookie recipe for so many – these are the perfect ratio of sweetness and chewiness – made with everyday pantry items!
3 Ingredient Peanut Butter Cookies: These are quick, easy-to-make & tasty. They're made with peanut butter, egg & sugar so they're naturally flourless & dairy-free.
Reindeer Brownies: Check out these cute Reindeer Brownies: perfect for Christmas baking! The kids will love making them and you will love the low sugar brownie batter!
Flourless Chocolate Chip Cookie: These cookies are not only gluten-free, grain-free and dairy-free, but they are also a sweet easy healthy treat made in one bowl!
Date Cookies: A fun mediterranean inspired cookie recipe, these buttery date cookies are sweet, nutty, chewy and completely irresistible – perfect for cookie exchanges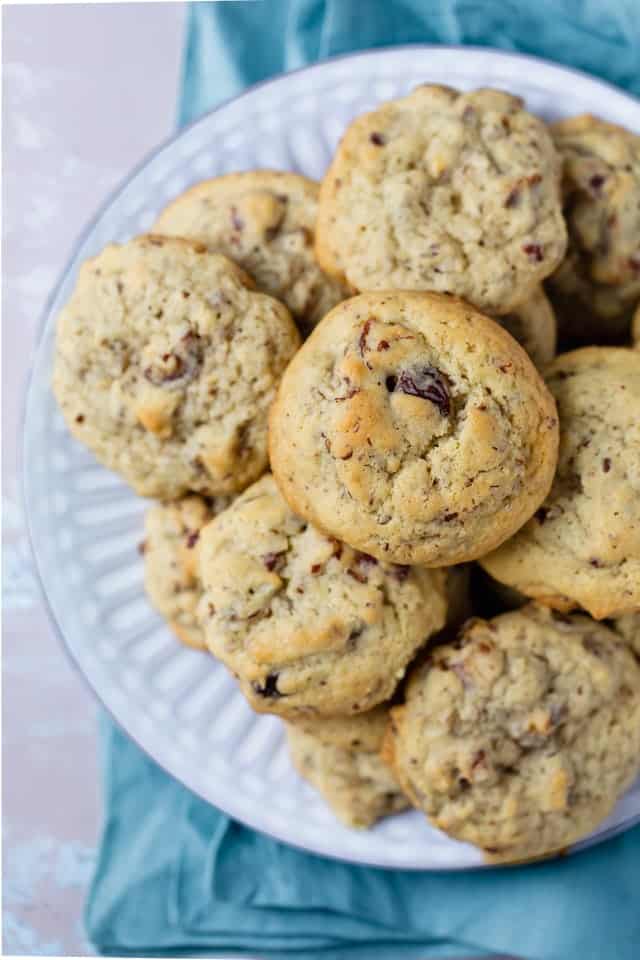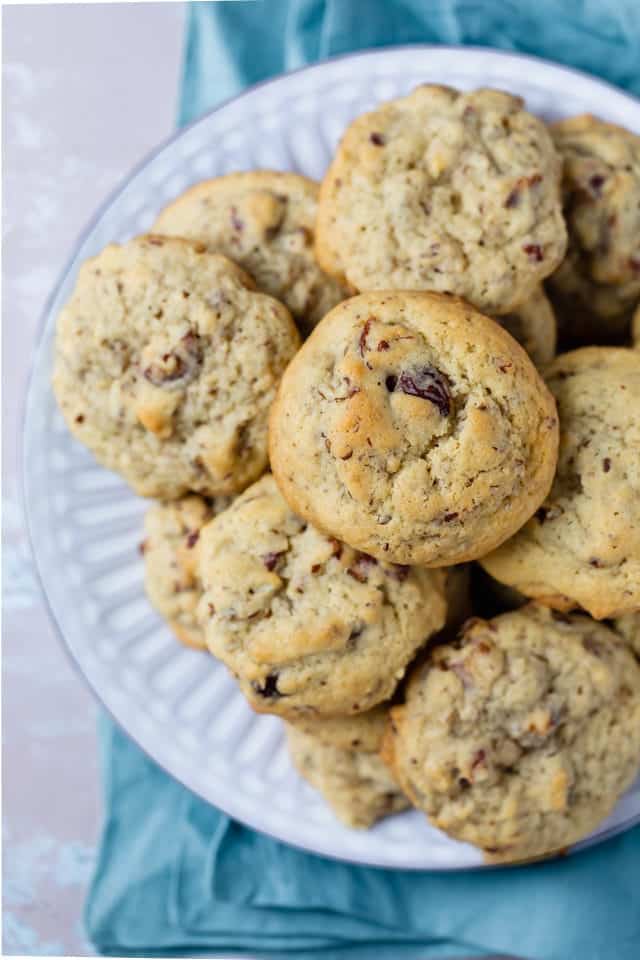 No Bake Cookie Dough Bars: These Vegan Raw Cookie Dough Bars are taste like the real deal cookie dough, only they are healthier and you don't have to worry about raw eggs!
Oatmeal Cranberry Cookies: The best Oatmeal Cranberry Cookies you'll ever make – they're crunchy around the edges, incredibly chewy throughout and filled with chocolate chips!
Banana Chocolate Chip Cookies: If you like banana bread, you'll love these Banana Chocolate Chip Cookies. They are a great way to use up overripe bananas and have a soft cake-like texture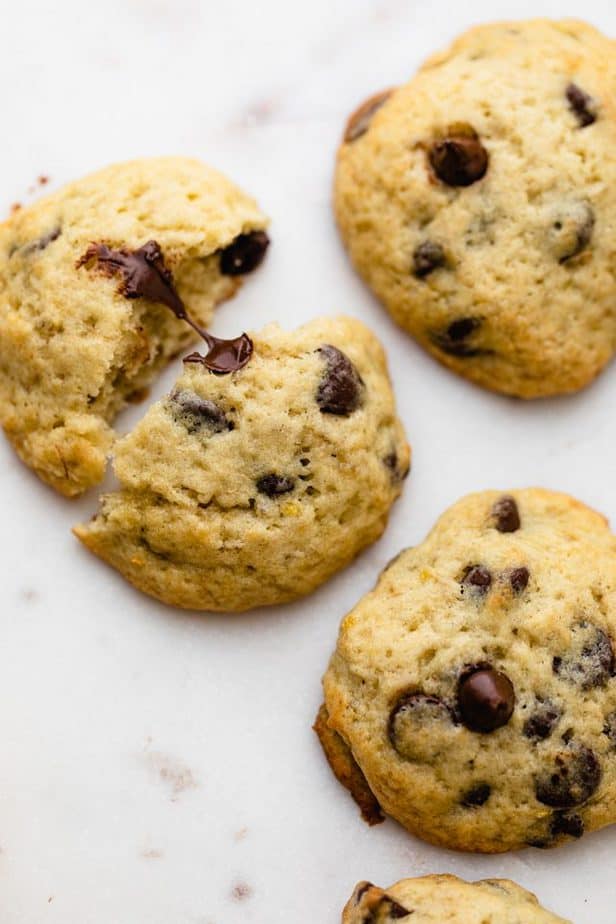 Chocolate Hazelnut Cookies: You're just five ingredients away from the best chocolate hazelnut cookies – literally only made with Nutella, one egg, flour, salt and hazelnuts.
I love hosting a cookie exchange with my friends and family, it's such a great way to get everyone in the festive spirit. It's such a busy time for all of us, it's a great excuse to bake and spend time with friends.
If you are having a cookie exchange this year, I'd love to hear from you! Did you make any of these cookies? And if you snapped some shots, share it with me on Instagram so I can repost on my stories!