This post may contain affiliate links. Please read our disclosure policy.
Are you ready for fall produce? Technically, the season begins on the autumnal equinox in late September, but emotionally, it starts after Labor Day. Autumn is a great time for food: the last blast of summer veggies, like plump tomatoes, coincides with fall favorites: apples, pears, and all kinds of squashes.
Why is it important to eat seasonally?
Enjoy more flavorful fruits and vegetables. Fruits and vegetables that ripen on the stem develop a fuller taste than produce that has been picked early and shipped. Some exceptions are pears and avocados that are picked unripe.
Get the maximum amount of vitamins and minerals. Likewise, the nutritional value of produce starts to diminish soon after it is picked. When you eat recently harvested food, you receive the full nutritional benefit of these goodies.
Save money. Fresh fruits and vegetables, especially organic ones, can be pricey, but they will always be the least expensive when in season.
Reduce your carbon footprint. Pumpkins purchased beside the field where they were grown did not take a ride on an interstate.
Tips for shopping for summer produce
Here are a few ideas to slip into your mental market basket.
Visually inspect or if possible, pick up and feel for signs for freshness: You want to avoid anything that has bruises, soft spots, or wrinkled skin. 
Check out the websites and/or weekly circulars of your local stores. These can give you a great idea of what's in season and on sale. Sign up for store alerts if you want.
Be flexible in your meal planning and recipe development. If a recipe normally calls for regular potatoes but you can't find any, can you substitute sweet potatoes? May swap broccoli for cauliflower?
Seasonal Fall Fruits
Of course, your climate will vary but overall, some of the most popular fruits in season for fall include the following. These are all great options for breakfast, a healthy afternoon snack, or a warm fruity dessert in the cool fall months.
Apples
Asian Pears
Bell Peppers (yes, they're fruit!) As well as varieties like Jalapeno
Cranberries
Dates
Figs
Grapes
Persimmons
Pears
Pineapples
Pumpkins
Recipes with seasonal fall fruits
There are so many recipes, both sweet and savory that you can make the fall season fruits. Here are some of my favorites to check out: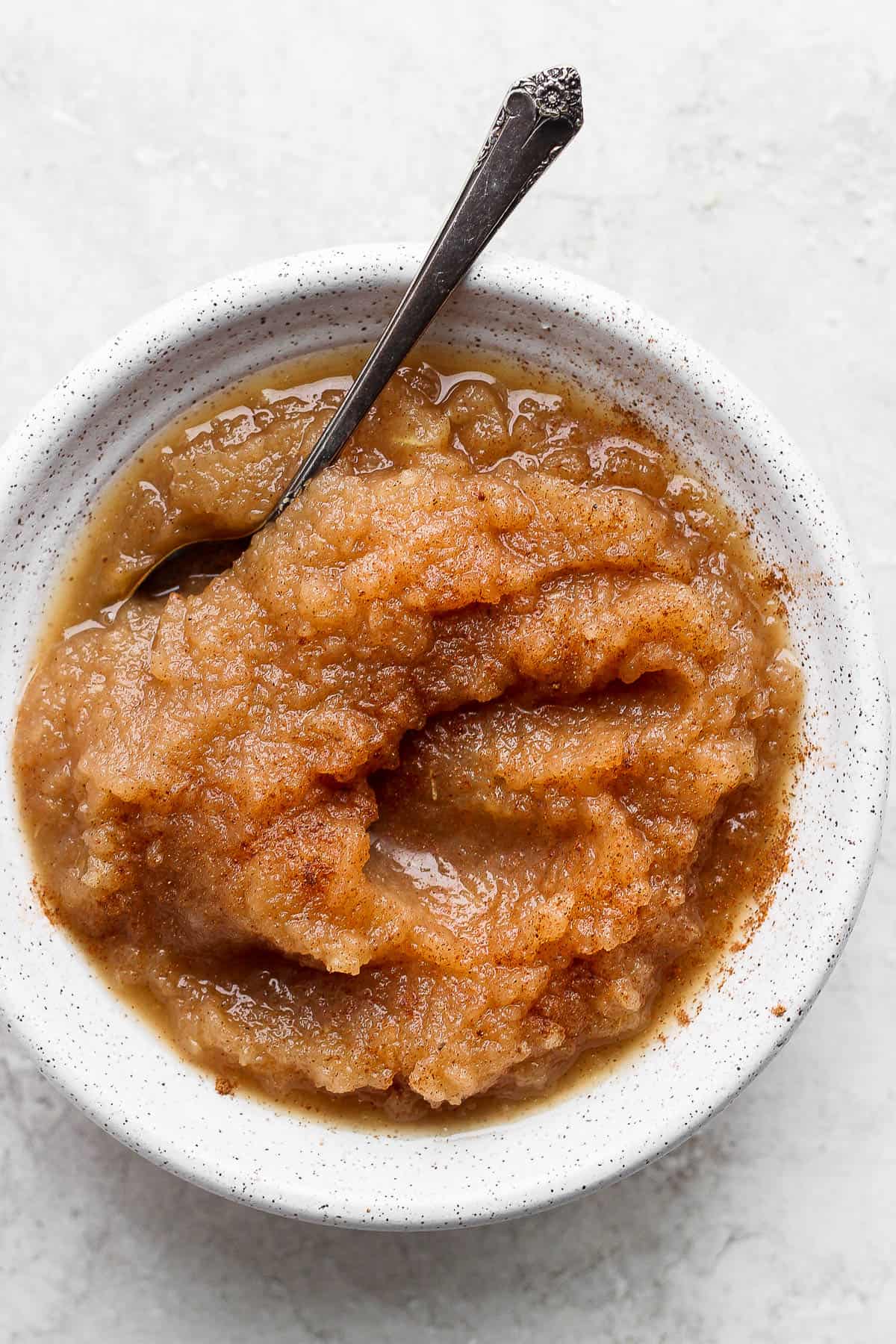 Seasonal Fall Vegetables
Here are some of the best vegetables to get during the fall harvest. And whenever you're in doubt on preparing these vegetables, so many of these can just be roasted in the oven!
Beets
Broccoli
Brussel Sprouts
Cabbage
Cauliflower
Carrots
Celery
Collard Greens
Endive
Fennel
Green Beans, and Long Beans
Ginger
Kale
Lettuce
Mushrooms
Onions
Parsnips
Peas
Potatoes (Including Sweet Potatoes)
Radishes
Spinach
Turnips
Winter squash, like Butternut and Acorn – technically fruits but treated like veggies
Recipes with seasonal fall vegetables
So many hearty green vegetables flourish during the fall. These make amazing side dishes, and they can enhance the nutrients in fruit juices or smoothies. If you're starting to plan out your Thanksgiving meal already, consider using these vegetables to make your sides truly a delight.
Frequently asked questions
What's the best way to store my fall produce?
It can be hard to keep track of everything so I recommend buying what you need, using as quickly as possible, and storing according to recommendations that vary based on the produce. Encyclopedic books like The New Food Lover's Companion detail how to store an incredible array of produce
Should I just save money and buy frozen?
Think about what tastes superior fresh and how you'll use the fall fruits or vegetables. For instance, there is no comparing a fresh-picked apple over one that has traveled cross country, but using frozen versus fresh broccoli in a frittata will not make a huge difference.
What's the best way to freeze extra produce?
If it is something that can be frozen like slices of pears (check out my guide) consider flash freezing and storing in freezer-safe bags to use later in smoothies or baking. You can also freeze vegetables like bell peppers for stir-frys, cauliflower for smoothies, or broccoli for casseroles.
Fall is a great time to experiment with new fruits and vegetables at their peak of flavor. If you are looking for what produce is in season in your region, consult this cool app and website. And don't forget to check out our other seasonal guides like the Winter Produce Guide, Spring Produce Guide and Summer Produce Guide .
Hope you've enjoyed this Seasonal Fall Fruits And Vegetables List. Feel free to share it with your friends!  I would love to hear about your experience with seasonal produce – do you try to eat seasonally? If you snapped some shots of seasonal produce and recipes, share it with me on Instagram so I can repost on my stories!