This post may contain affiliate links. Please read our disclosure policy.
Zucchini is nutritious, inexpensive with a mild and creamy flavor that compliments so many dishes. It's the perfect veggie to lighten up and elevate a plethora of recipes. Read on for a cornucopia of much loved recipes, made lighter with zucchini.
From breads to breakfasts and pasta to potatoes, zucchini can be a delicious ingredient or swap in. Especially during the summer months, this sumptuous squash can steal the show in so many ways; Raw, fried, baked, sweet, savory – you name it! From delicious Zucchini Enchiladas to Zucchini Cobbler, I've rounded up 30 recipe ideas made tastier and lighter by this vibrant green summer vegetable.
Tips for cooking/baking with zucchini
Look for ones that are firm to the touch with a smooth, blemish-free skin. That's how you'll know it's a good zucchini
Be weary of super large zucchini. They will often have a blander flavor and slightly woody texture.
Have fun experimenting with different zucchini. Some other varieties include yellow zucchini, pattypan and Eight Ball squash. They will all cook the same as zucchini.
Use a thin layer of oil to help cook zucchini. It stops the zucchini from sticking, it speeds up browning, and it helps seasonings stick.
Sweat zucchini by cutting or shredding and salting. This releases extra moisture to help sear and saute zucchini without it getting soggy.
Add zucchini to pastas. Zucchini breaks down really well and is great addition to pasta sauces, it can add another texture and more moisture.
Use a julienne peeler to make zucchini noodles. It's common to use a spiralizer to make zooldes, but a peeler works pretty well.
Drain excess moisture from zucchini when baking with it. If, after shredding, you have water in the bottom of the bowl, drain it before adding it to the batter. This is especially important with cookie batter, as it's most sensitive to moisture.
Add zucchini to batter at the end of the process and don't over mix.
Don't freeze whole zucchini. The high water content means it becomes mushy when thawed. A great tip is to shred zucchini if you want to freeze it!
Breads made with zucchini
The flavor and the texture of zucchini melt into the bread, creating a subtle sweetness, soft texture and a wonderful moistness. This nutritious squash really does lighten up bread, whether sweet or savory, give one of these delicious zucchini recipes a try!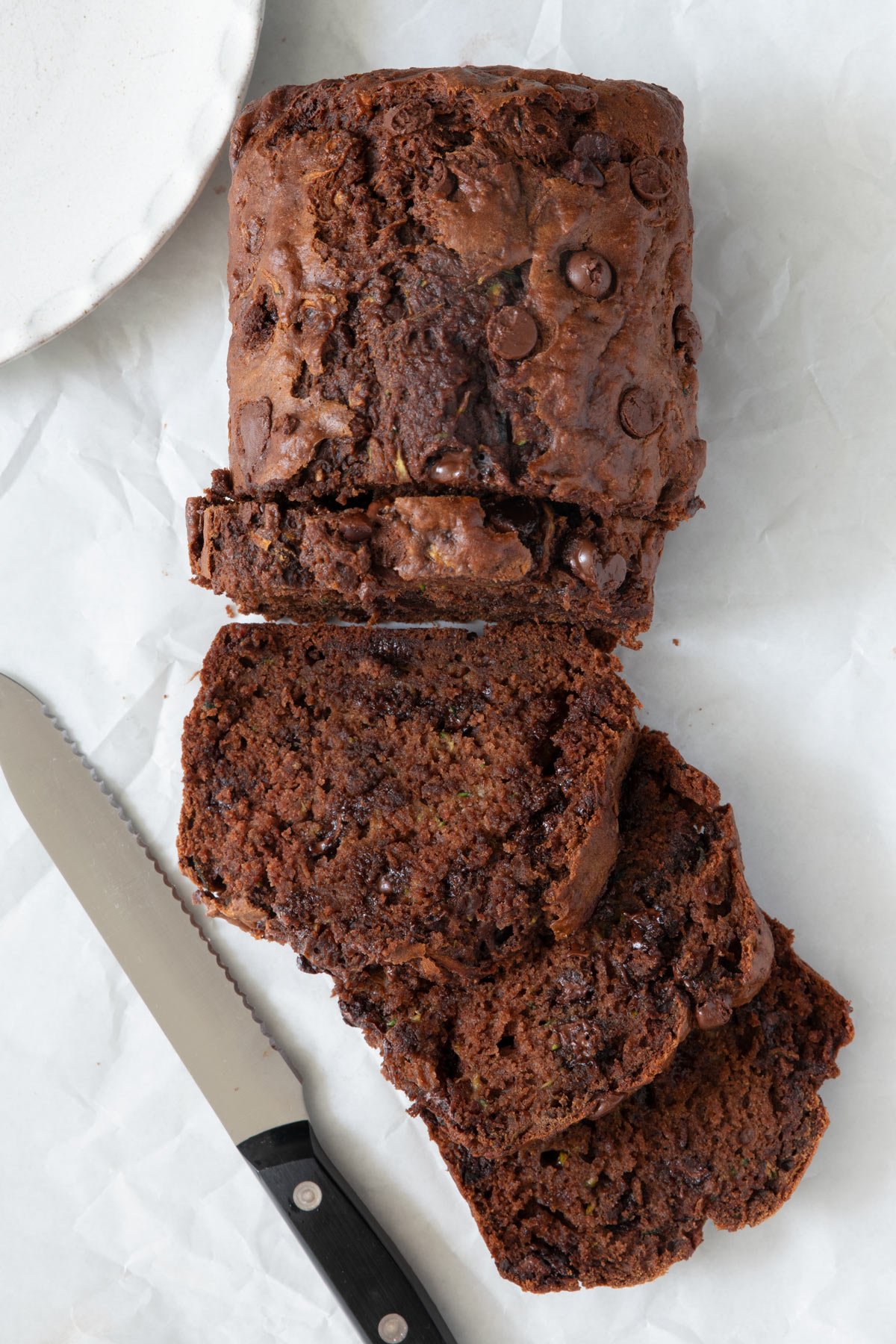 Pasta recipes with zucchini (zoodles)
Zoodles are an incredibly fresh and healthy alternative to pasta. They lighten up a pasta recipe while still being super satisfying. Zoodles also absorb all that lovely pasta sauce!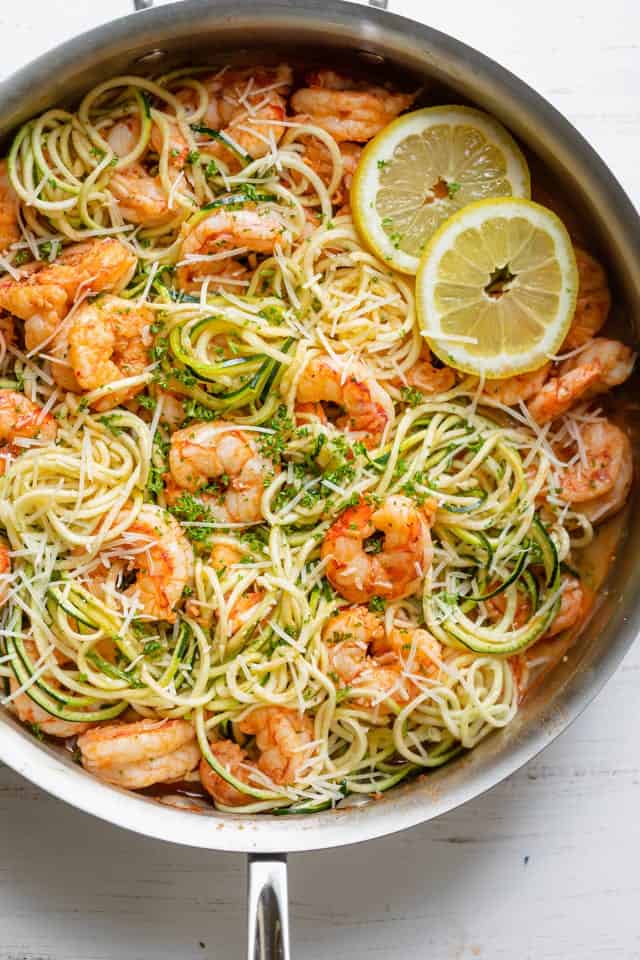 Zucchini in place of potatoes
Zucchini makes for a great swap in for potatoes, lightening up dishes that may otherwise feel too heavy. Zucchini also soaks up so much flavor and adds a twist in texture that you'll love. From Zucchini Fries to Zucchini au Gratin , this green summer squash can lighten up all your favorite recipes, while keeping them super delicious!
Zucchini in low-carb dinner recipes
Zucchinis are filling, low in carbs and perfect for a satisfying main. Because they are so versatile and hearty, you can make delicious low carb meals that'll please even the hungriest of bellies.
Zucchini in dessert recipes
Zucchini isn't just for savory recipes. There is so much more zucchini can do than just bread! This versatile squash can lighten up everything from cookies to cakes – here are some delicious dessert recipes with zucchini…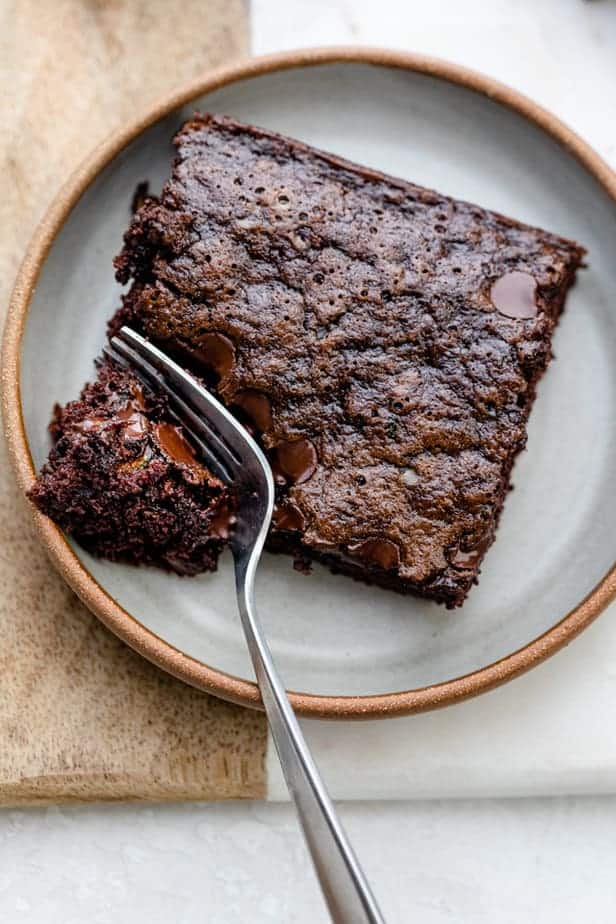 More recipe round ups to check out
If you try any of these Zucchini recipes or have more suggestions, I'd love to hear from you! And if you snapped some shots, share it with me on Instagram so I can repost on my stories!