This post may contain affiliate links. Please read our disclosure policy.
Learn how to make a flax egg for vegan baking recipes. It is so easy! For starters, you only need two ingredients: ground flax seeds and water. Add a tiny bit of time and ta-da (!) like magic you have a one-for-one completely vegan egg substitute that works for cookies, muffins, pancakes.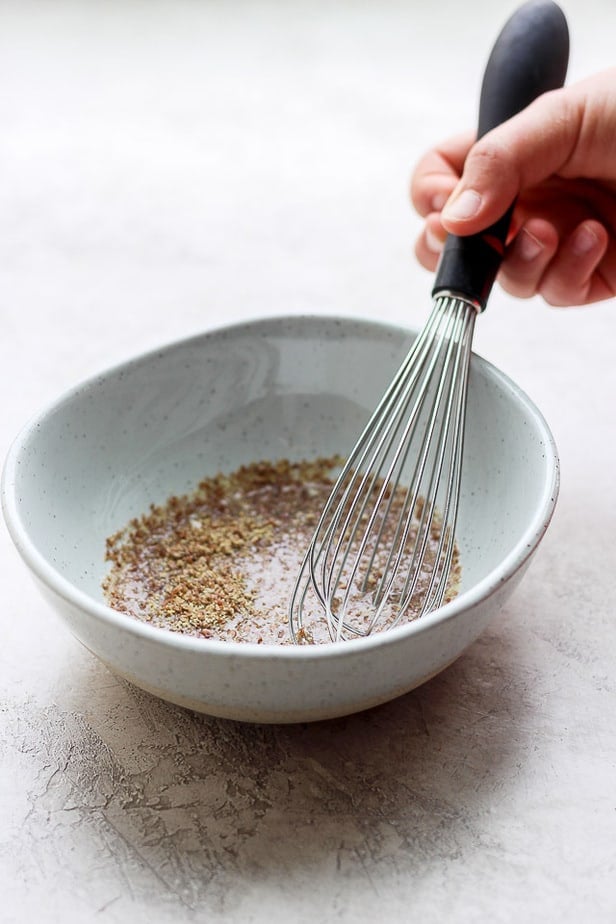 Bonus: flax contains fiber, is cholesterol-free and is the best plant source for the omega-3 fatty acid AHA, which has heart-protecting power. Flax eggs are incredibly easy to make, why not try them in these decadent Vegan Peppermint Brownies.
What is a flax egg?
A flax egg is a mixture of ground flax seeds, which are sometimes labeled as flax meal in stores, and water. Ground flaxseed has a gelatinous quality and when combined with water, it creates a blend that does some of the same work that chicken eggs do in baking recipes.
Flax eggs add moisture, texture, and bind the wet and dry ingredients together. The seeds must be ground not whole for the flax egg recipe to work because the gelatinous quality of the seeds will not be released in intact seeds.
How to make a flax egg
First, measure out your flaxseed. Remember, it must be ground flaxseed. If you buy them whole, you can grind your own in a spice grinder.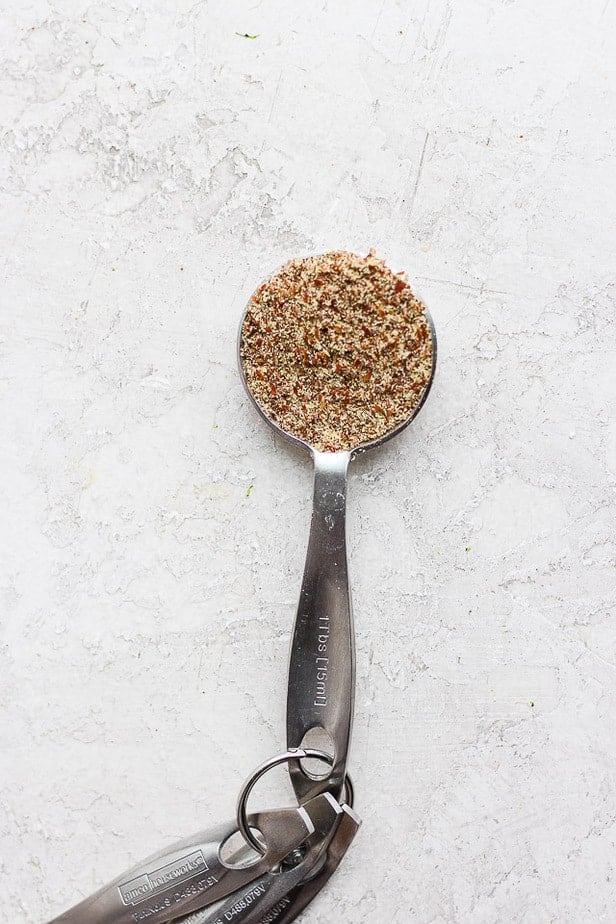 Next, place the ground flaxseed and water in a small bowl.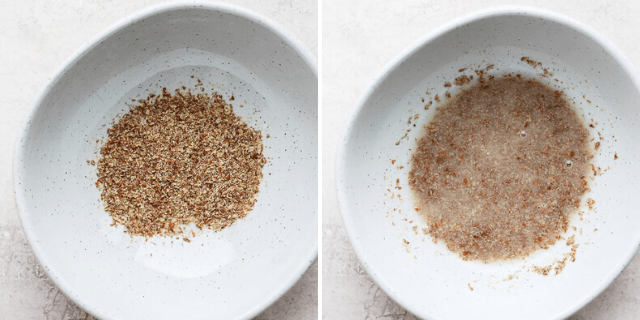 Now, whisk to combine.
Let the mixture rest uncovered for 15 minutes at room temperature or in the fridge. It will thicken and become gel-like. Do not cheat on the time. The mixture needs to gel to work.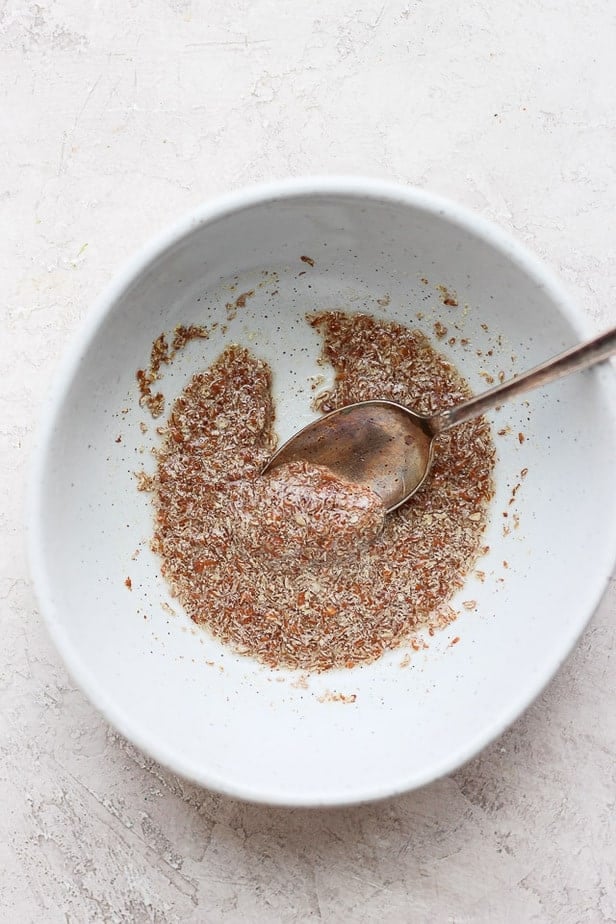 Recipes that use ground flaxseed
Frequently asked questions
Will flax eggs add flavor to my baked good?
Vegan flax eggs lend a slightly nutty taste to baked goods, but many vegan bakers consider them a more neutral-tasting ingredient than other egg replacements like bananas or avocados. They also do not contribute unwanted color to recipes. You can also consider making a more flavor-neutral chia seed egg.
Can flax eggs do truly substitute for chicken eggs?
For most baked goods, but not ones that require a lot of air and volume. Flax eggs have no leavening properties. If you are making a recipe and it calls for a lot beating after adding the eggs, it means the eggs are adding air and volume to the baked good. Flax eggs will not do that.
Are flax eggs healthier than chicken eggs?
It depends on what you are looking for. Flax eggs offer omega-3 fatty acids and fiber. They are cholesterol-free. Chicken eggs have more protein and iron. Both are very nutritious choices.
Can I mix a bunch of flaxseed eggs and keep them in the fridge?
I usually mix up just what I need for a single recipe, but it is important to keep your flaxseed meal in the refrigerator. Their high oil content makes ground flaxseeds go rancid very quickly.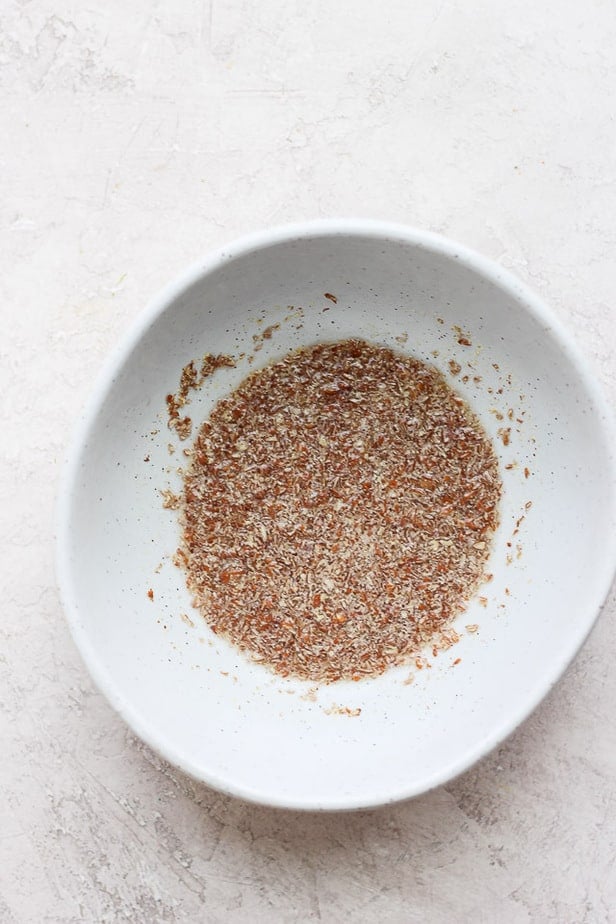 When you are looking for a gluten-free, vegan-friendly egg substitute, flax eggs are an easy and economical choice.
For more cooking tutorials, check out:
If you've found this cooking resource for How to Make Flax Egg helpful or if you've tried any recipe on FeelGoodFoodie, then don't forget to rate the recipe and leave me a comment below! I would love to hear about your experience with this technique. And if you snapped some shots of it, share it with me on Instagram so I can repost on my stories!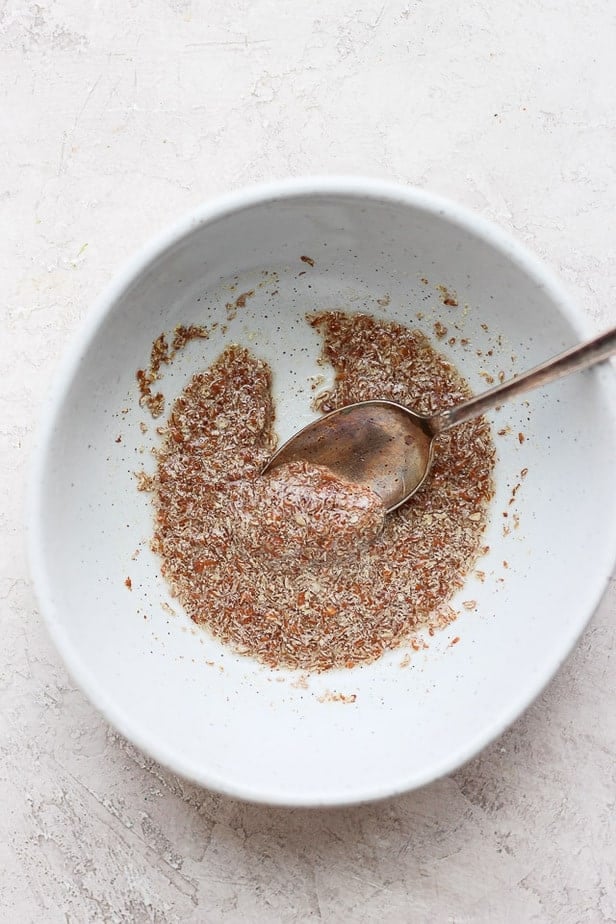 How to Make Flax Egg
Make a flax egg perfect for vegan baking. Learn the easy steps for how to make a vegan replacement for eggs in baking using just ground flax seeds and water
Instructions
Placed ground flaxseed and water in a small bowl and whisk to combine.

Let the mixture rest uncovered for 15 minutes at room temperature or in the fridge. It will thicken and become gel-like.

Use as a substitute for one egg in baking recipes.
Notes
Storage: Refrigerate at least 15 minutes, or cover and refrigerate overnight.
Photo Credit:
Erin Jensen
Nutrition
Calories:
37
kcal
,
Carbohydrates:
2
g
,
Protein:
1
g
,
Fat:
3
g
,
Saturated Fat:
1
g
,
Sodium:
4
mg
,
Potassium:
57
mg
,
Fiber:
2
g
,
Sugar:
1
g
,
Calcium:
18
mg
,
Iron:
1
mg
Nutrition information provided is an estimate. It will vary based on cooking method and specific ingredients used.