This post may contain affiliate links. Please read our disclosure policy.
It's no secret that I love overnight oats as a quick and easy breakfast option on busy mornings, and having the right container makes this recipe even more convenient. The best containers for overnight oats allow you to portion out single servings that you can grab in a hurry, and some of my favorite containers can even be taken on the go. They're great for making sure you don't skip breakfast on days when you're rushing out the door.
I've tried out many different containers for overnight oats over the years, and this list includes several of my favorite options. I also researched other top-rated products that get rave reviews to give you a few more options for your breakfast prep. No matter which containers you choose, your breakfast routine will definitely get an upgrade!
Our Top Picks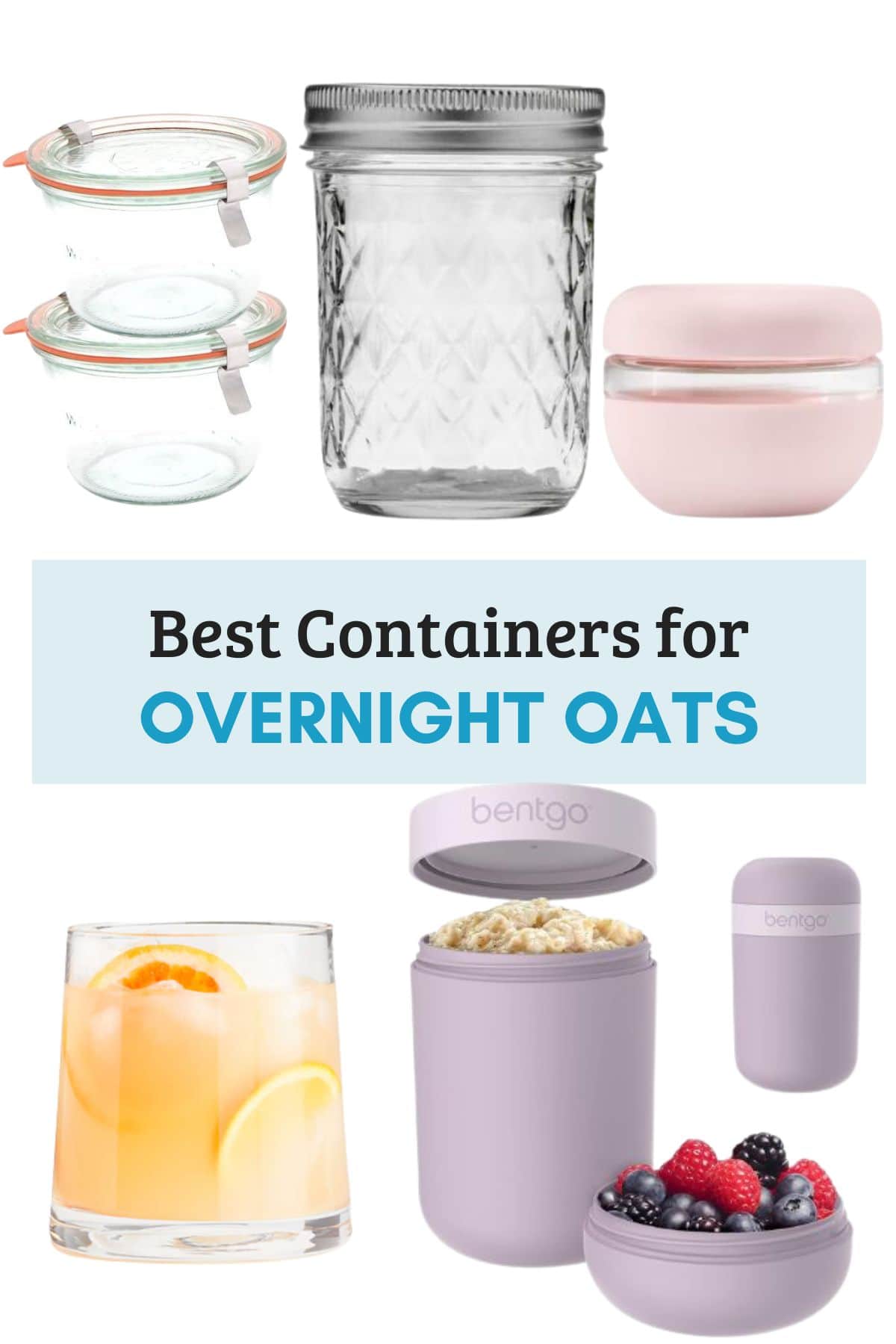 Reviews of The Best Overnight Containers
My go-to containers for overnight oats are Weck jars—specifically the 12.5-ounce size, which come in a set of six. The jars are also available in several other sizes if you like larger or smaller portions. These containers are great because they have a wide opening that's easy to eat out of, and the jars can be stacked on top of each other in the fridge. This makes it easy to prepare a few days' worth of breakfast in advance.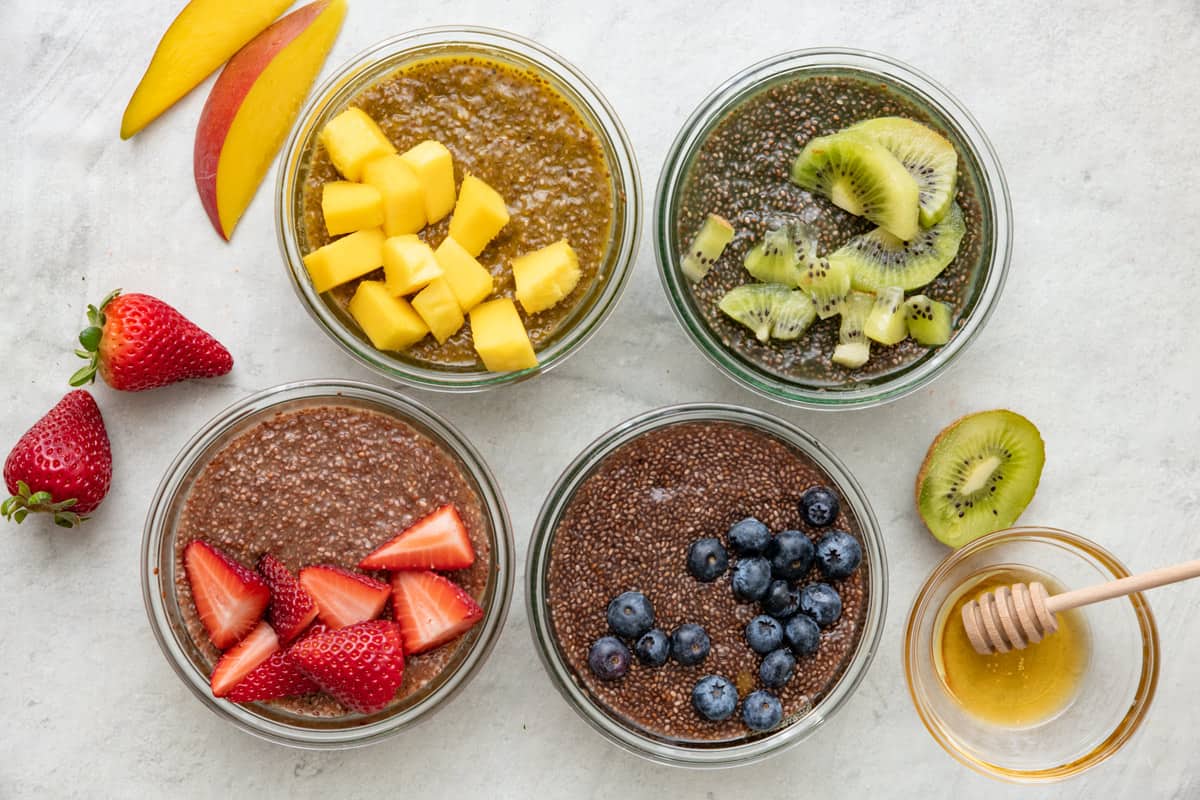 Weck jars are microwave-safe, in case you like your oats warm, and they can be cleaned in the dishwasher. I also love that you can buy replacement rubber seals for the lids, so you can use them for years as long as the glass is in good condition.
The Specs:
Capacity: 12.5 ounces
Material: Glass
Lid Style: Clamps
Dishwasher Safe: Yes
The Pros:
Wide jar openings
Microwave safe
Stackable
Replaceable seals
Multiple sizes available
The Cons:
What Others are Saying:
The jars have a 4.5-star rating from more than 1,400 Amazon reviewers.
Buy the Weck Mold Jars:
On days when I want to sit down and enjoy my breakfast or serve to a crowd for an at-home brunch, I like to put my overnight oats in the Wyles Double Old-Fashioned Glass. I know it's technically a cocktail glass, but these containers are also the perfect size for serving (and eating!) oatmeal. They're made from hand-blown glass, and the opening is just the right size to stick a spoon into. Plus, the glasses have a stylish design that looks great on display in your kitchen and can be used to sip drinks and juices as well.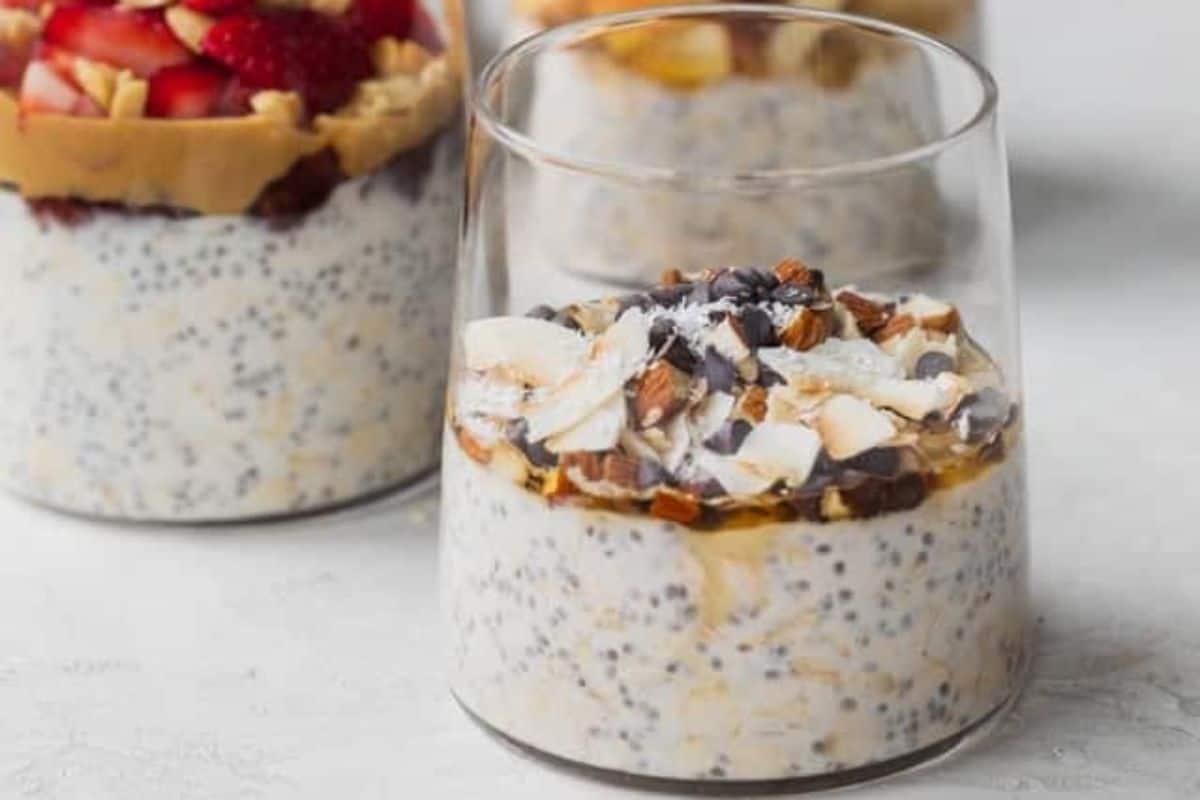 The Specs:
Capacity: 16 ounces
Material: Glass
Lid Style: No lid
Dishwasher Safe: Yes
The Pros:
Hand-blown glass
Stylish design
Doubles as a drinking glass
The Cons:
Buy the Wyles Double Old-Fashioned Glass:
Ball Mason Jars are a classic choice for preparing overnight oats, and as an added bonus, they're generally inexpensive to buy. These 8-ounce versions come in a pack of two for just $10, but you can also buy sets of 12 jars if you want to stock up. I also love using them for making my chia pudding. The glass containers are the perfect size for a single serving of overnight oats, and they're leakproof when the lids are put on tightly, making them easy to take on-the-go and eat in the office or at school.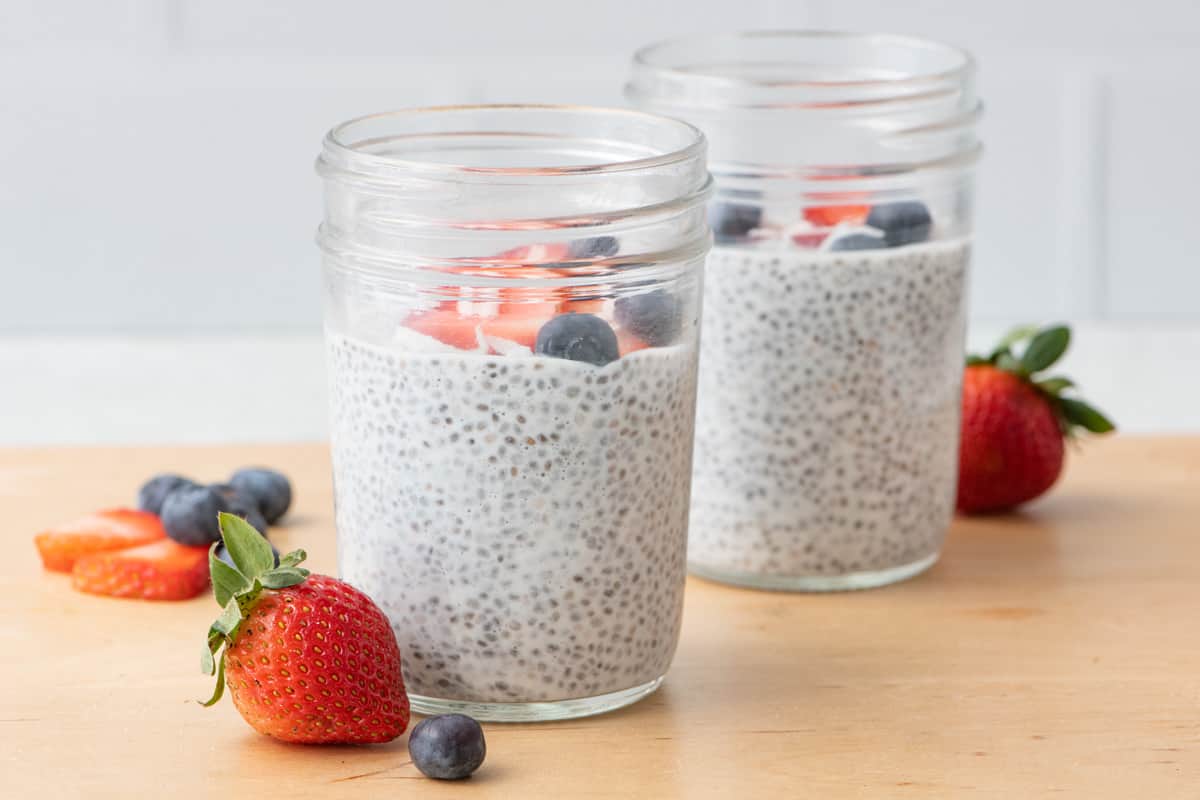 The Specs:
Capacity: 8 ounces
Material: Glass
Lid Style: Twist on
Dishwasher Safe: Yes
The Pros:
Inexpensive
Leakproof
Replaceable lids
Multiple sizes available
The Cons:
Two-piece lids
Small opening
What Others are Saying:
These Ball Mason Jars have a 4.6-star rating and more than 1,100 reviews on Amazon. They're also mentioned by Bustle as one of the best containers for overnight oats.
Buy the Ball Mason Jars, 8-oz:
If you tend to grab breakfast while rushing out the door, the Bentgo Snack Cup is a smart solution for transporting overnight oats. The plastic container is leakproof, so you don't have to worry about it spilling in your bag, and it actually has two compartments. The larger bottom compartment, which holds 16 ounces, is where you'd put your oats, and the smaller upper compartment can be used to store toppings like fresh fruit until you're ready to eat it. The cup can even be microwaved, in case you prefer your snack warm.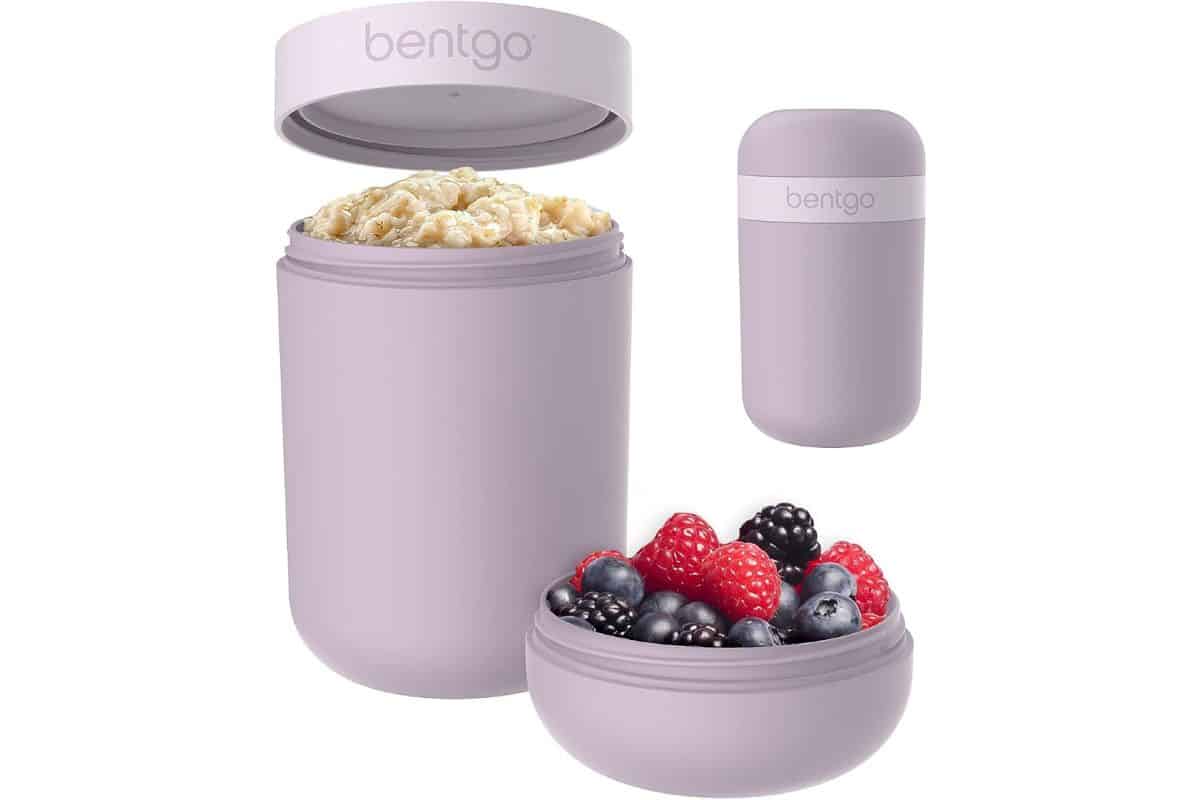 The Specs:
Capacity: 16 ounces
Material: Plastic
Lid Style: Twist on
Dishwasher Safe: Yes
The Pros:
Leakproof
Two separate compartments
Multiple colors available
Microwave-safe
The Cons:
What Others are Saying:
The Bentgo Snack Cup has a 4.6-star rating from over 300 reviewers on Amazon, and the brand makes several of my favorite bento boxes for kids.
Buy the BentoGo Snack Cup:
The W&P Seal Tight Glass Bowl is another cute glass option for your overnight oats—or any other snack you want to portion out. It can hold up to 16 ounces, and the glass is wrapped in a silicone sleeve that helps protect it from drops and bumps. The bowl is leakproof and safe for the microwave and dishwasher, and the wide opening makes it easy to eat right out of the container. They're a bit pricier than my other picks, but these bowls are a top choice if you want something stylish and portable.
The Specs:
Capacity: 16 ounces
Material: Glass
Lid Style: Twist-on
Dishwasher Safe: Yes
The Pros:
Wide opening
Multiple colors available
Leakproof
Microwave safe
Silicone sleeve
The Cons:
What Others are Saying:
The W&P Tight Seal Glass Bowl has a 4.7-star rating on Amazon from over 2,000 reviewers. Bustle also lists it among their best containers for overnight oats.
Buy the W&P Seal Tight Glass Bowl:
Other Overnight oat Containers to Consider
If you prefer plastic containers, which are a bit more durable than glass, the Rubbermaid Brilliance Food Storage Containers are a top choice. They come in a few different sizes, and the lids seal tightly to prevent spills. These containers also stack nicely to save space in your fridge. The Rubbermaid Brilliance Food Storage Container is available at Amazon for $9.99.
These bowl-shaped containers come in a pack of four, and the shape of the bowl makes them easy to eat from. They also fit perfectly in the brand's Stainless Steel Food Bowls for added insulation. The glass jars can hold up to 12 ounces of food, and they're microwave and dishwasher-friendly. The only downside is that they don't stack, so they might take up a little too much space in your fridge. The S'well Glass Prep Bowls are available at Amazon for $28.
You can buy these glass storage bowls individually or in sets of six, and they have a 2-cup capacity that's ideal for larger portions of oats. They come with leakproof lids and can be stacked up in your fridge, and the bowls themselves can be put in the dishwasher, microwave, or even the oven. The Anchor Hocking TrueSeal Glass Food Storage Container is available at Amazon for $13.99.
These cute jars were designed specifically for overnight oats. They're made from BPA-free plastic that's shatter-proof, and each jar comes with a snap-on lid for storage. The containers have an 18-ounce capacity and are dishwasher safe, but they are more pricey than many of my other favorites. The Williams Sonoma Breakfast Overnight Oats Jar is available at Williams Sonoma for $22.95.
Why You Can Trust Me
I'm Yumna, and I started Feel Good Foodie more than 10 years ago with the goal of making healthy cooking easy. To date, my Easy Overnight Oats is one of the most popular recipes on this site, and it's a personal favorite, as well. I love that the recipe doesn't require any cooking, and it's easy to adjust the ingredients to suit your personal tastes. I also love oats so much that I created Oath, my premade overnight oat mixes that are super easy and delicious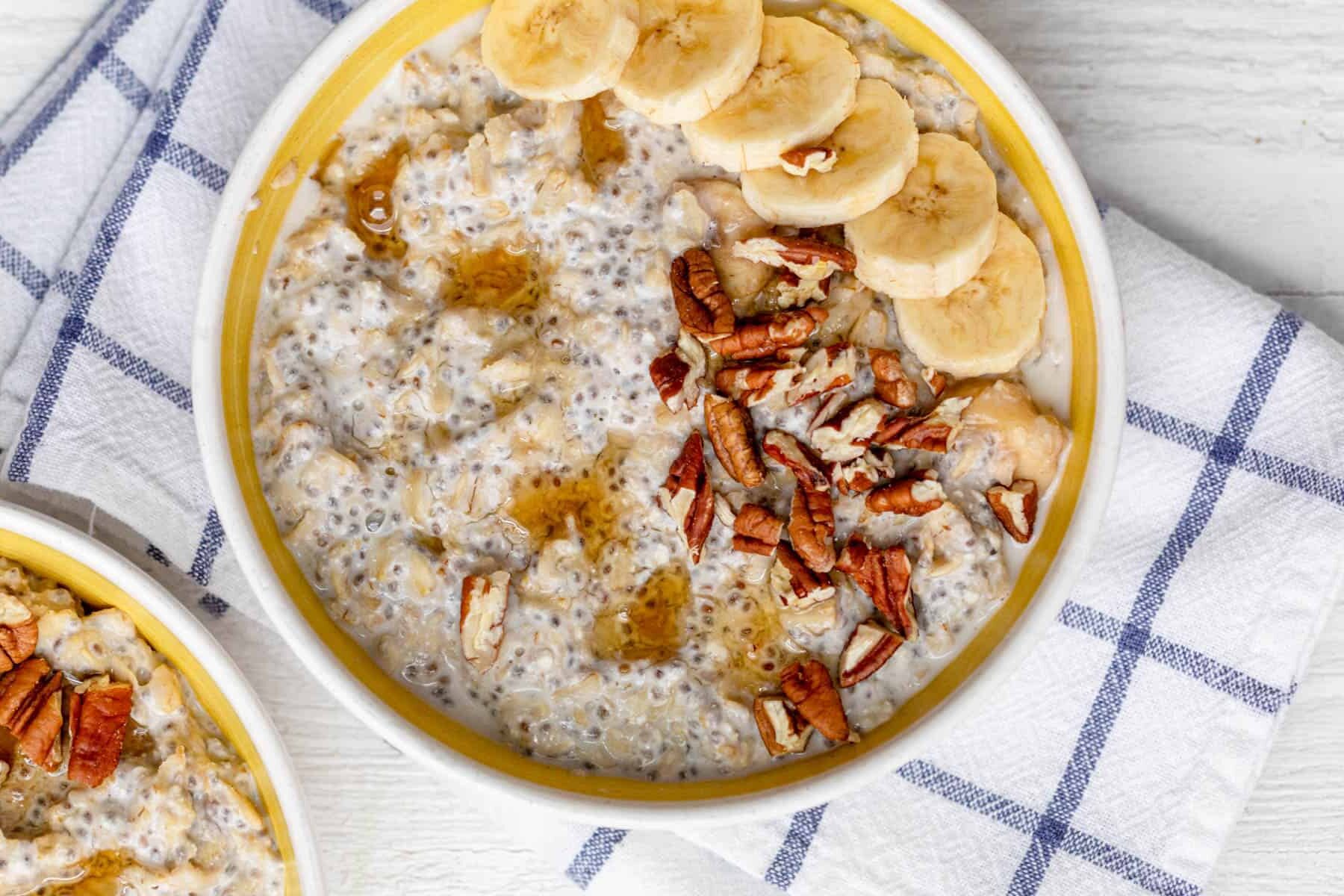 Many of the containers I highlighted on this list are ones I've personally used, but I also researched other highly-rated products to round out the list. There are lots of great containers out there today, so you're sure to find an option that fits your needs.
Everything to Know Before Buying an Overnight Oats Container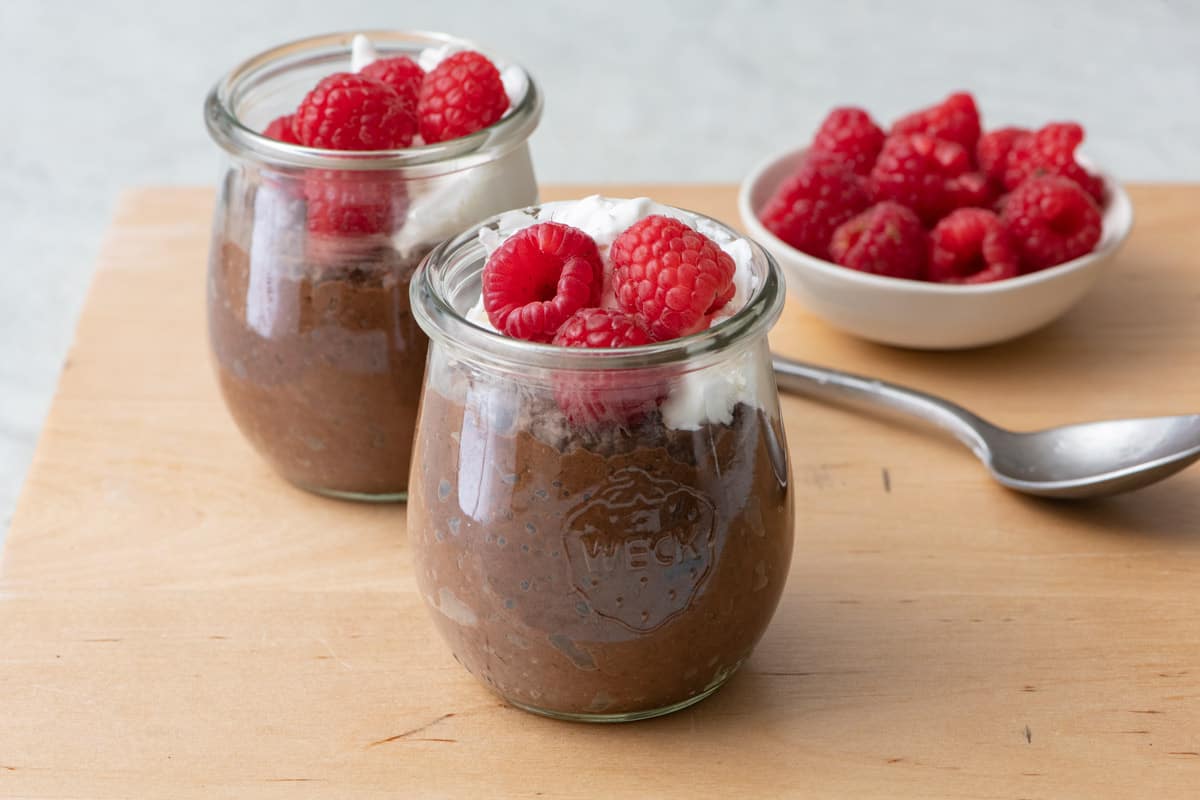 What to Consider Before Buying an Overnight Oats Container
There are a few different things you'll want to think about as you compare different containers for your overnight oats:
Size: I personally like my overnight oat containers to hold around 12 ounces—roughly 1.5 cups. However, you may want to look for larger or smaller containers, depending on your preferred serving size.
Material: Most containers are either made from glass or plastic, and there are benefits to both. Glass won't stain and is safe to microwave, while plastic tends to be lighter and less fragile.
Shape: Jar-shaped containers are tall and skinny, which means they'll take up less space in your fridge, but bowl-shaped products are often easier to eat out of. You may also want to look for containers that can be stacked for more compact storage.
Leakproof: If you plan to take your overnight oats with you in the morning, you'll want to look for leakproof containers. Rubber or silicone seals will help ensure nothing spills in your bag during your commute.
What Size Container Do You Need for Overnight Oats?
I personally like to make overnight oats in 12-ounce containers, which are just the right size for my recipe. However, 8- or 16-ounce containers can also be used if you want to increase or decrease your portion size.
Can You Make Overnight Oats in a Plastic Container?
You can definitely make overnight oats in a plastic container. Plastic jars tend to be more durable than glass, especially when dropped, making them a popular choice for families. They're also lightweight and inexpensive. Just be sure the container you choose is made from BPA-free plastic, and double-check that it's safe to put in the dishwasher and/or microwave.
Should You Use Mason Jars for Overnight Oats?
Mason jars are one of the most popular containers for overnight oats, but they're certainly not the only option. Many people like these jars because they're inexpensive, but there are plenty of other containers that work just as well, including all of the products I've recommended above.
How Long Do Overnight Oats Need to Sit?
I recommend letting your overnight oats sit for at least two hours, which will give the oats time to soften and the chia seeds to plump up. Most people find it easiest to let oats sit in the fridge overnight (that's where the name came from, after all!), and you can make the recipe up to five days in advance if you want.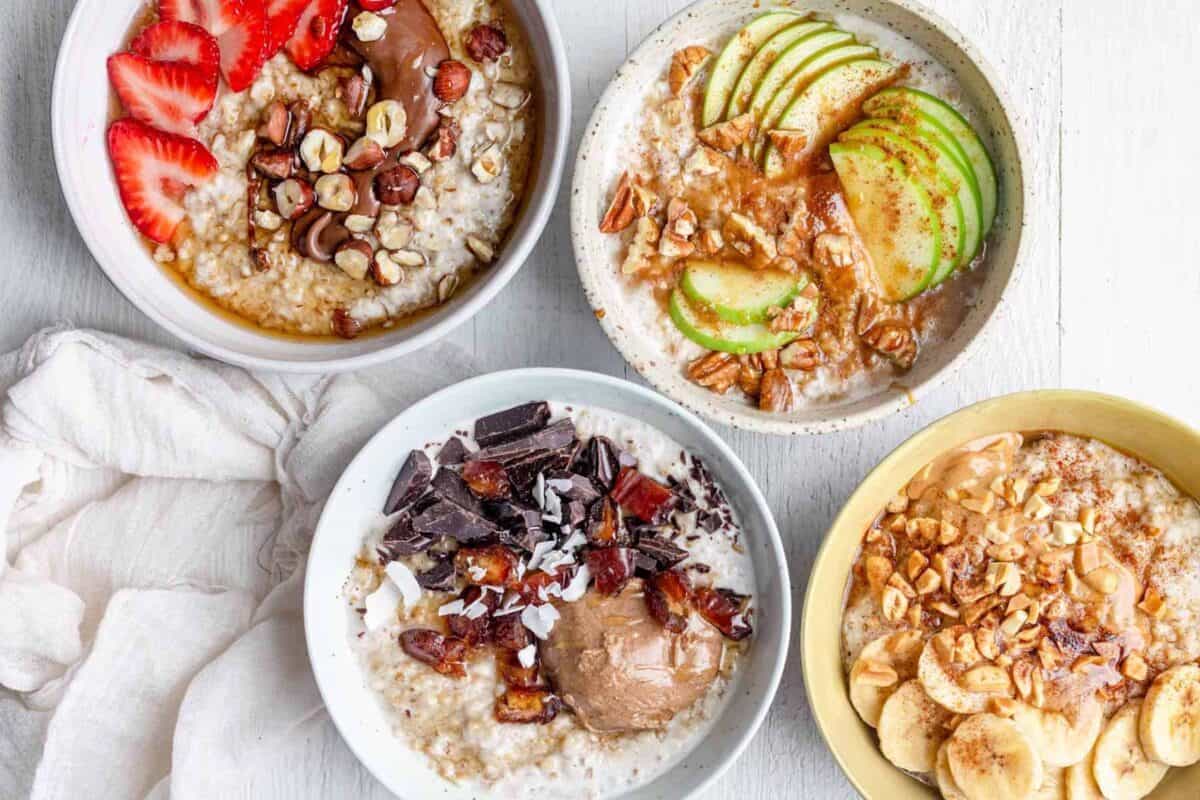 The Best Overnight Oat Recipes
If you're new to overnight oats, I recommend starting with my basic recipe and customizing your breakfast from there. There are so many ways to change the flavor of your oats with different mix-ins, so you'll never get bored. I also like using these jars to make chia pudding! Here are several of my favorite recipes and topping ideas to get you started:
Prices were accurate at the time of publication.