This post may contain affiliate links. Please read our disclosure policy.
Whether you are on a long haul flight, a cross country road trip with kids or a business trip, it's a good idea to pack some healthy travel snacks so that you are not reaching for the junk food that is so readily available. It's so easy to pack some snacks in your personal luggage before you travel so don't arrive at your destination starving!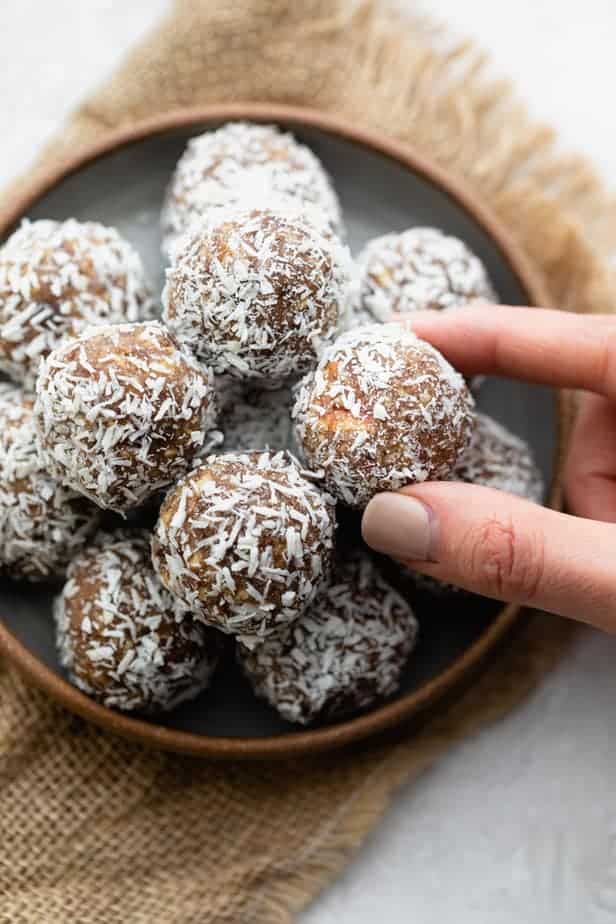 Be sure to take a good variety of healthy travel snacks when you are traveling to avoid sugar crashes, and not get tempted to grab that junk food! Pack a variety of fruits and veggies, protein and healthy fats and you are good to go!
Types of healthy travel snacks
Fruity travel snacks
Fruit is always a great healthy snack option, easy to prep and pack with zero mess. Simply pop them in a small Tupperware container so that they don't get bruised or brown. To add a little flair to your fruit, try my Protein Packed Peanut Butter Dip, which will help you stay fuller for longer! Here's some fruit that travels well:
Apples: add lemon juice to help them stay more fresh if you're slicing them.
Berries: Blueberries pack well
Oranges/ Clementines: peeled or unpeeled
Peaches: also helps to add lemon juice if you're slicing
Grapes
Melons: Grab my easy tutorial for the easiest way to cut a melon
Dried fruit: cranberries, raisins, figs, apricot, mango, pineapple.
Go green with vegetable travel snacks
Vegetables are perfect for healthy travel snacks. They're bite size, have no mess and are packed with goodness! Plus, veggies give you a lovely refresh during those long hauls. Roughly chop them and place them in a small container, then you're good to go!
Carrots
Snap Peas
Cauliflower Florets
Bell Peppers
Cherry Tomatoes
Green Beans: you can blanch them for a crisper bite
Broccoli: blanched is also good
Travel dips
Veggies by themselves are great, but pair them with a healthy homemade dip for an even more flavor packed treat! Stay away from guacamole which can lose its color. All of these dips are great options and are really quick to make. Keep them in a cool bag/container and get dipping!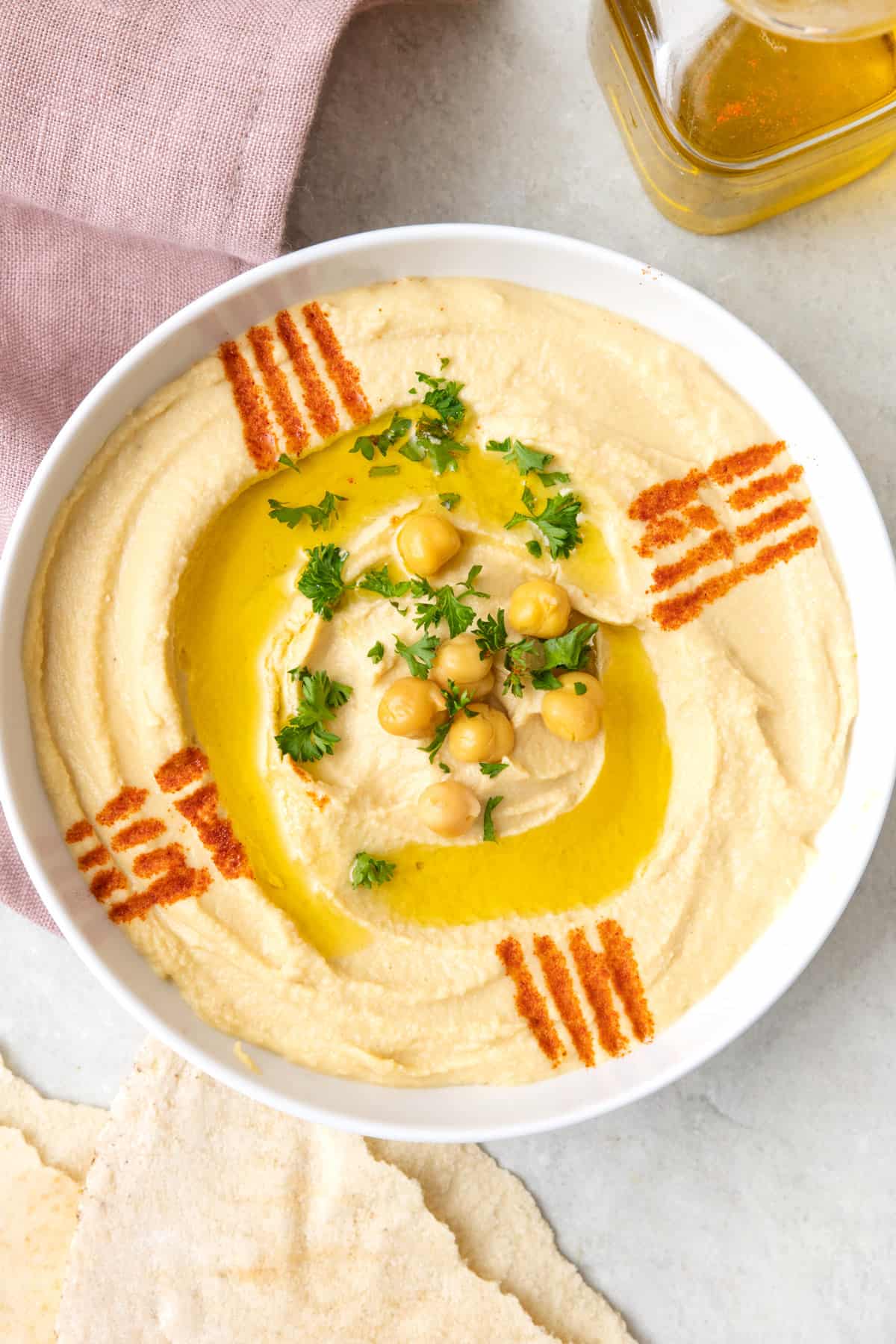 Homemade snack bars and bites
Snack and protein bars are great if you are travelling with your family and friends as it's easy to make a large batch and they keep really well too. Check out these recipes for some inspiration!
Nutty travel snacks
Nuts are a great healthy snack option that require very little prep and are a great protein boost. Ideally go for unsalted nuts. Here are some of the healthier nuts, but any of them will make for healthy travel snacks.
Almonds
Cashews
Pistachios
Walnuts
Pecans
Macadamia Nuts
Homemade chips
Chips are such an easy snack to grab when you are traveling, they are so readily available but they are definitely not the healthiest option! To stave off those cravings, make a batch of homemade chips and pack them with you.
Healthy homemade cookies
Homemade cookies are a perfect way to satisfy those sweet cravings when you are traveling, and they are great to give the kids instead of loading them with sugar! Make a batch the night before you travel and pop them in your bag so they are easy to grab. Be sure to check out these healthy cookie recipes that travel well: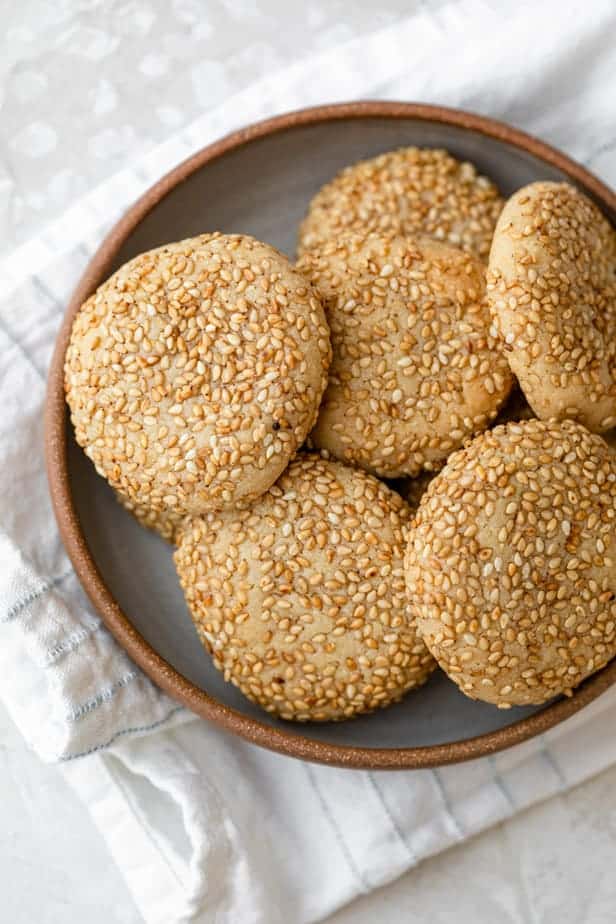 Other ideas for healthy travel snacks
Yogurt: Low fat or Greek yogurt is great to keep you full with less calories. Make sure to store in a cool container/bag. It's ideal for shorter trips or when you can take a cooler with you.
Cheese: Semi hard cheeses like cheddar are great, they'll hold up well during travel. Keep in a cool container/bag. Ideally choose cheeses that aren't too pungent either – thinking of your fellow passengers! 😉
Popcorn: Easy to make and you can customize with seasoning. Go for the varieties without butter if you're trying to save some calories.
Dark Chocolate: Good for a hit of energy and it holds up well during travel. Store in a cool spot.
I would love to hear about your experiences with healthy snacks for traveling – what are your go-to recipes? Share your snacks with me on Instagram so I can repost on my stories!