Make food the real winner this game day with some of these 10 easy snacks and appetizer ideas! You'll find a list of dips, wings and munchies
Make food the real winner this Game Day with some of these 10 Easy Super Bowl Snacks! From dips to wings and much, much more …I've rounded up a delicious list of yummy snacks and appetizers that are easy to make and bound to score BIG with the crowd.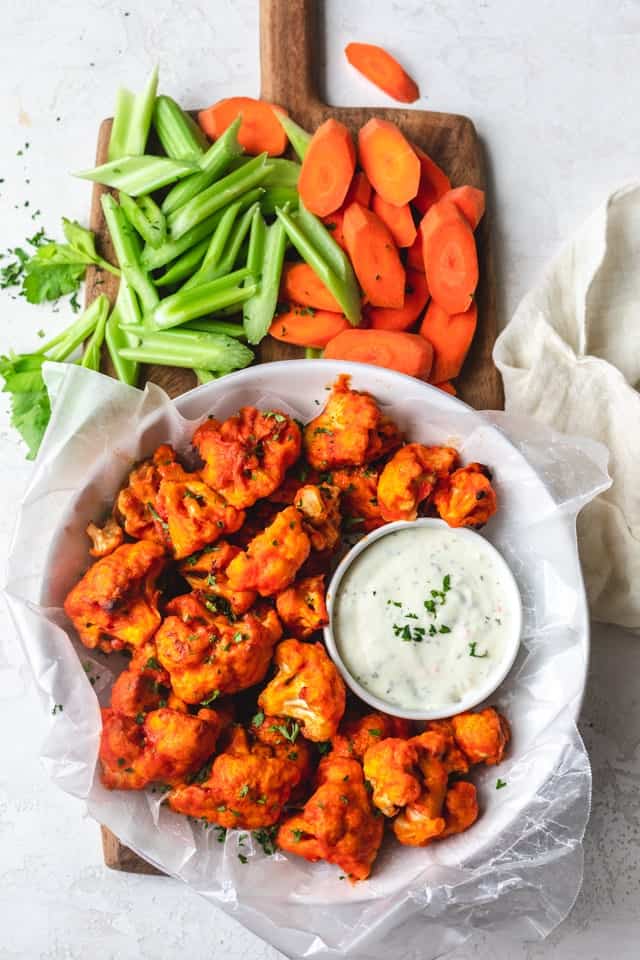 You might forget who won the game but you'll never forget a delicious game day spread! Here are 10 Game Day Snacks that'll please everybody's tastes, from flavor packed vegetarian bites to crispy wings, addictive dips and more! And why stop at the game? These healthy snack ideas are great for parties, movie nights and beyond!
Tips for Game Day Snacks
Make veggies the MVP! Less than a quarter of all adults eat the recommended amount of vegetables, and 18 percent eat enough fruit. Veggies are versatile, inexpensive and perfect to add onto a whole host of appetizers. Pair up veggies with a wide range of healthy dips and veggies for the win!
When they go high, we go low (sodium)! Help control your salt intake, opt for low sodium versions of side sauces – such as low sodium soy sauce.
Cooking for a large crowd? Go big or go home with some batch cooking. Make life easier and double up on your recipe amounts with some easy batch cooked recipes. Whip up a big bowl of this Sweet Potato Chili!
You can be lean and not mean! Go for leaner proteins, like fish and chicken when making your snacks. You'll get a satisfying bite with less fat.
10 Easy Super Bowl Snacks
Check out this vegetarian healthy-ish Buffalo Cauliflower Bites made with a few simple ingredients and paired with ranch dressing – perfect for game day!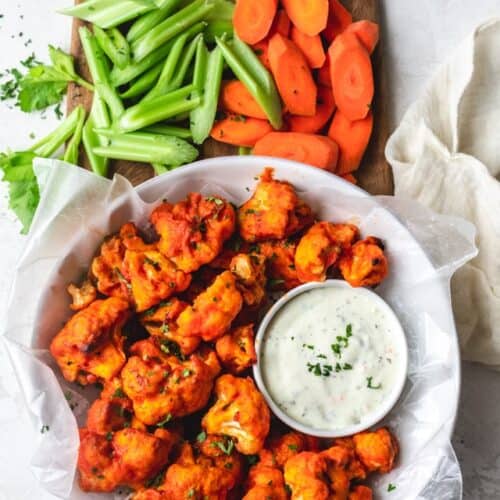 Air Fryer Chicken Wings are a healthier way to prepare wings without deep frying or a long oven cook time. They're crisp on the outside and perfectly tender
Quick and simple to make, these tortilla pizzas are perfect for an easy meal! Choose any toppings and get your pizza fix in 10 minutes!
These easy bell pepper nachos are a great low carb alternative to your favorite Mexican appetizer. Easy to make and ready to serve in 30 minutes.
Pizza quinoa bites are a vegetarian protein-packed snack/appetizer that you can feel good about – made with quinoa, cheese and your favorite pizza toppings
This easy and delicious guacamole dip is topped with perfectly grilled/roasted corn. Quick to make and made for sharing, it's a great summer appetizer!
Zucchini Tots are a low-carb alternative to classic tater tots made with potatoes. Baked in the oven, they're cheesy, tender and perfect for light snacking!
This avocado hummus is a modern twist on plain hummus and guacamole – a healthy, vegan, easy snack or appetizer with pita or veggie chips!
Avocado Fries are wonderfully crispy on the outside and creamy on the inside. You can make them in the oven or air fryer; enjoy alone or add to your burger!
Mac and Cheese Bites are mini forms of the classic recipe made in mini muffin tins. They're a cheesy, simple & fun appetizer idea that kids and adults love!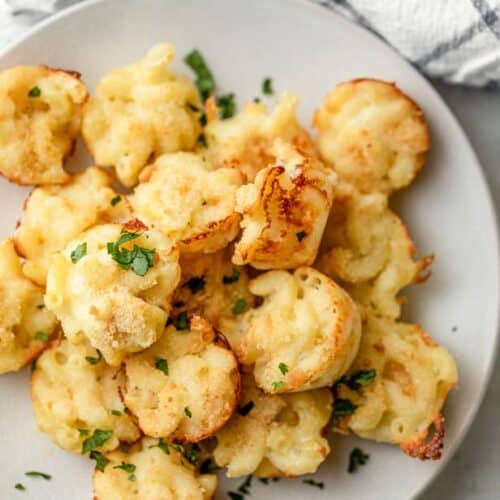 More game snack ideas:
More recipe collections to check out:
If you any of these 10 Easy Game Day Snacks or any other recipe on FeelGoodFoodie, leave me a comment below! I would love to hear about your experience making the recipes. And if you snapped some shots of it, share it with me on Instagram so I can repost on my stories!